Cow humerus versus a 69 caliber flintlock pistol. This is a series of photograph titled "Experimental Archaeology – Bullet Wounds" by Geodkyt.  Photos by Nancy R.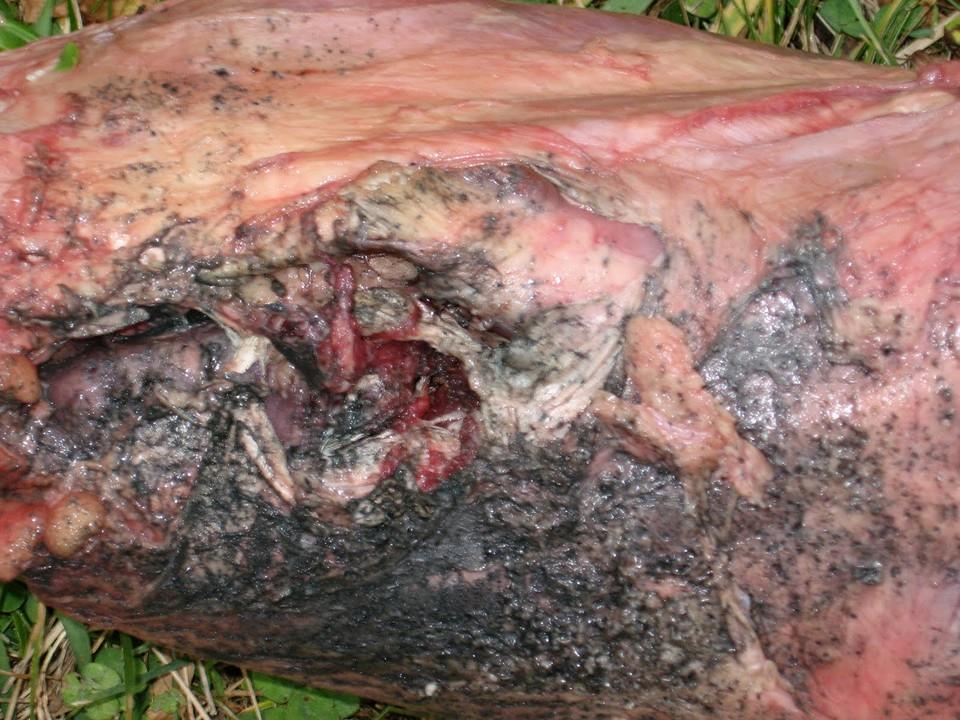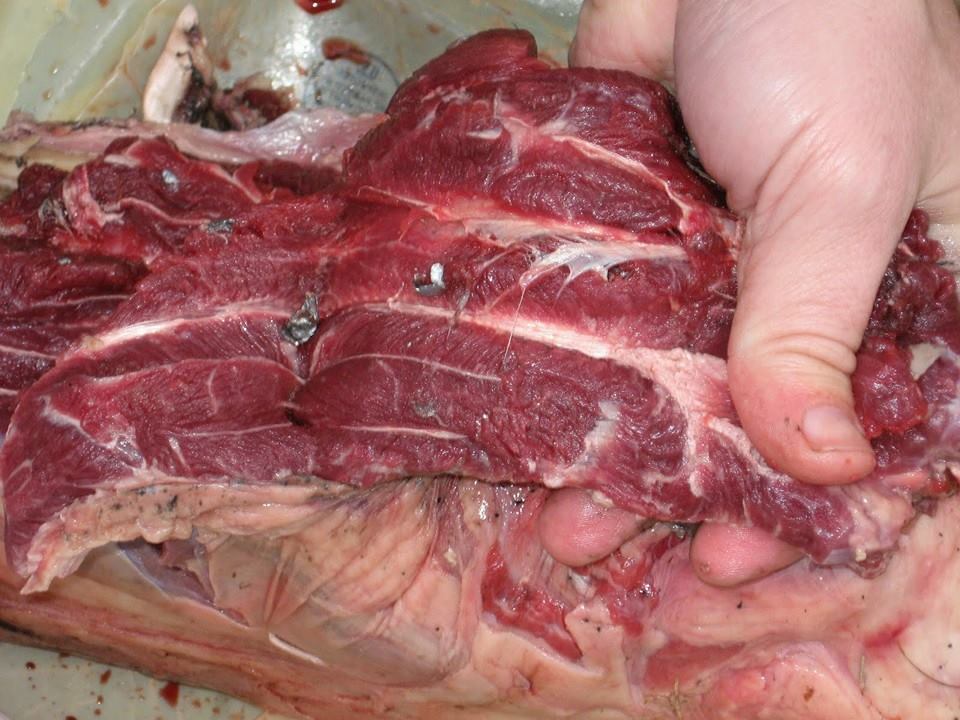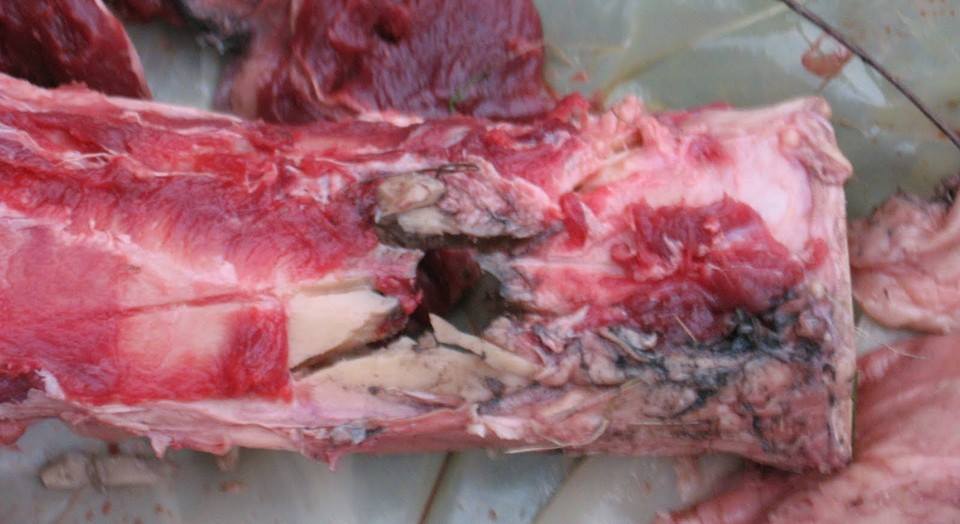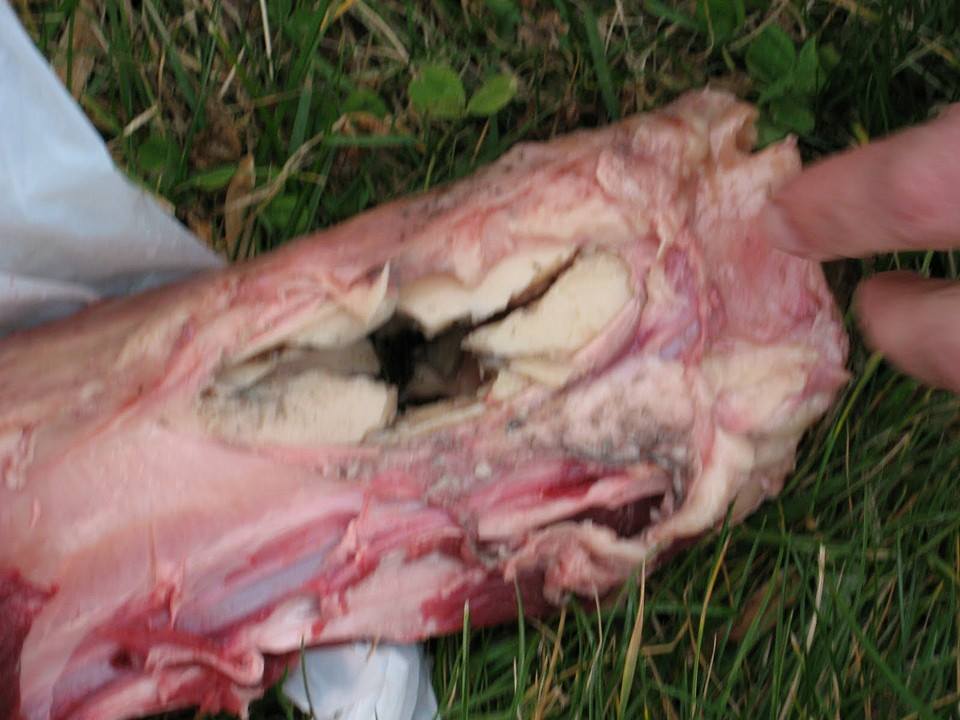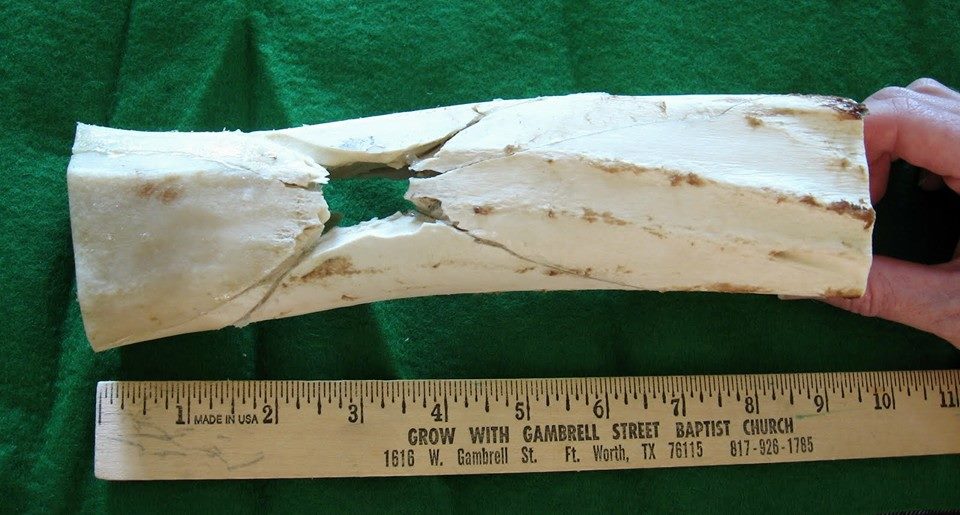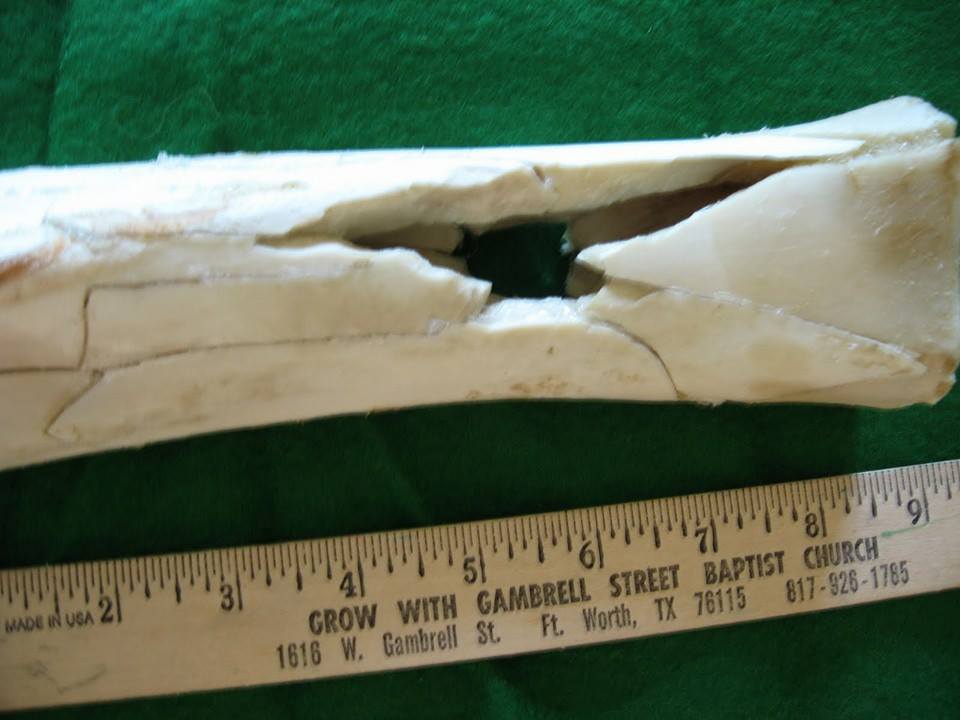 And Rick finishes with an observation that makes all the sense in the world:
*This* is why amputation was the "go to" operation. No way to repair that damage without anesthesia, sterile instruments, x-rays, blood transfusion, bioneutral surgical glue, something to replace the missing bone, and antibiotics.
Let's say he had me at "without anesthesia."