By the prevailing "logic," the end of winter should have seen Florida's streets littered with dead bodies and its hospitals overwhelmed. DeSantis and his allies should have been forced to do penance to the Branch Covidian Church and bend the knee to the altar of Fauci, Patron Saint of Wuhan (to steal a Tucker Carlson line). But the sky never fell. In fact, Florida's numbers weren't all that dissimilar to those in California and other states with similar population densities. And despite its huge proportion of elderly residents and status as a retirement destination, the state currently ranks 28th out of 50 in deaths per million, and, even more significantly, it ranks below the national average in that category.
Most Consequential GOP Victory This Century Was Ron DeSantis Over Andrew Gillum in 2018. It's Not Even Close
Go read the whole thing. I had to laught at this part:
Ron DeSantis received seemingly unending criticism from Dr. Anthony Fauci and other medical and political powers-that-be along with Team Apocalypse muppets all over Twitter, CNN, and MSNBC.
But the Patron Saint of Wuhan kinda struck hard because the day before I had seen this posted by a friend in Facebook: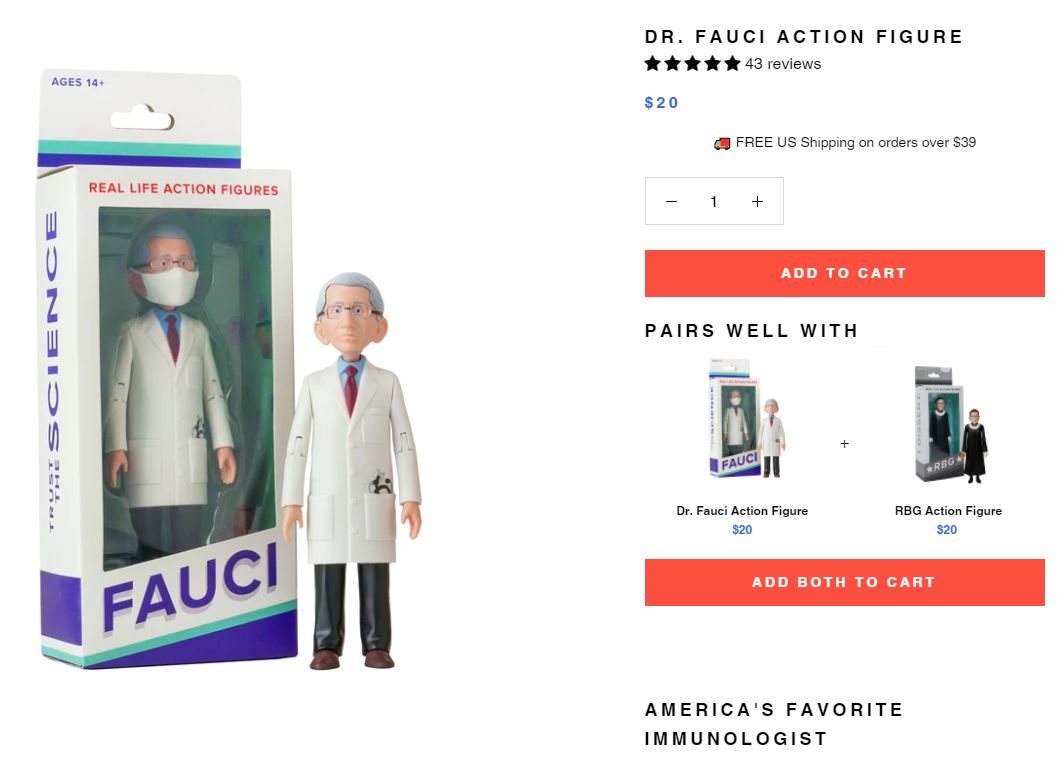 Liberals now can either play with the doll or place candles in front of their new favorite deity.
Hat Tip RobE