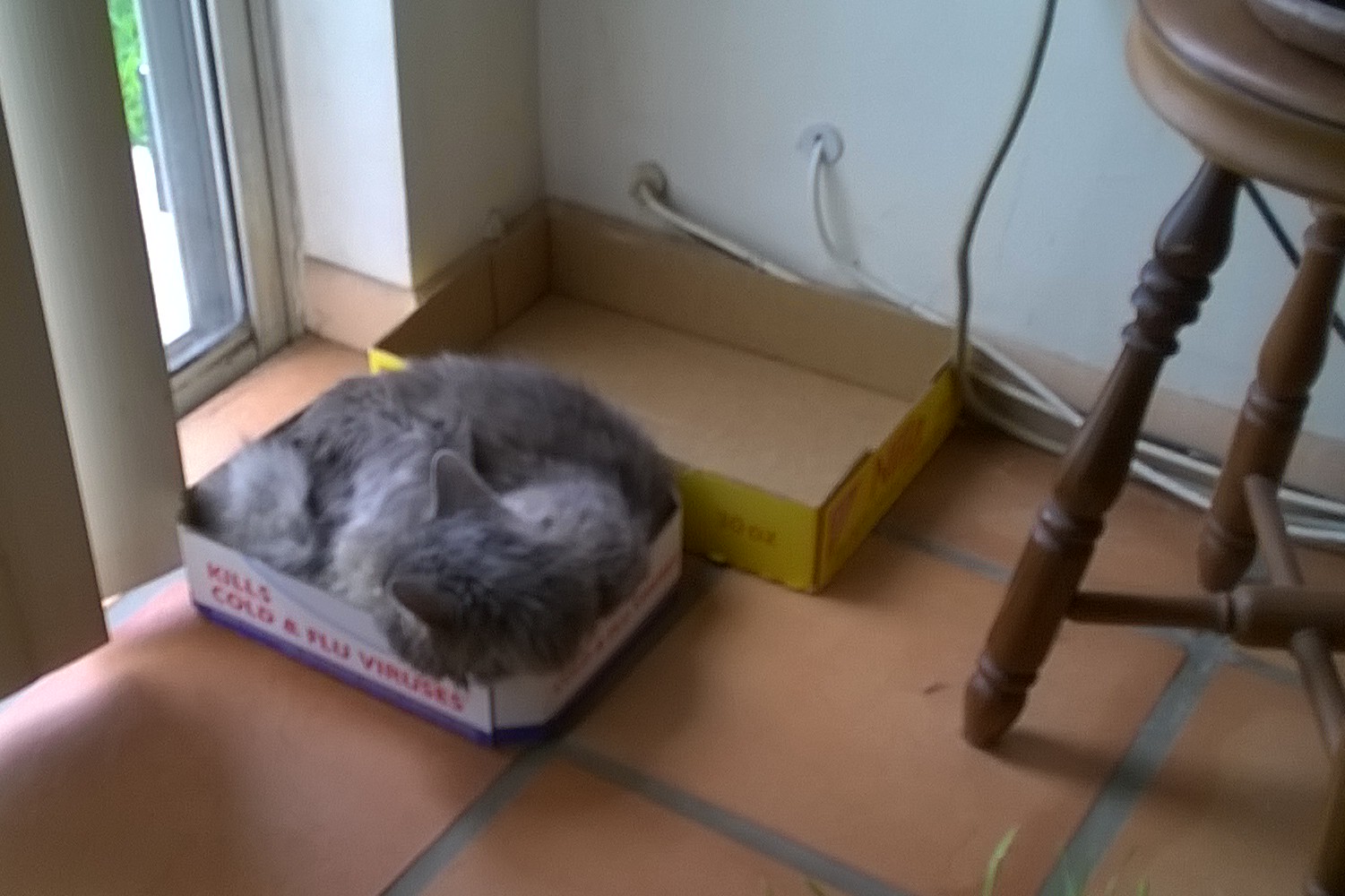 She is not a small cat. You'd figure she would be comfier in the bigger one, but no. Apparently all cats tend to do the same and nobody knows for certain why.
I quote from that great philosopher and religious leader G'Kar of Narn.
"I suspect it's one of those great universal mysteries which will either never be explained, or which would drive you mad if you ever learned the truth."
He was talking about Swedish meatballs, but the same principle applies.