I am sure you heard about the attempts of supplying Humanitarian relief to Venezuela from Colombian town of Cucuta this past Saturday and how it ended in a victory for the Maduro regime since not only stuff did not make it but two truck were set on fire.  There were some wounded, some people coughing because of tear gas, but mostly we got bruised egos.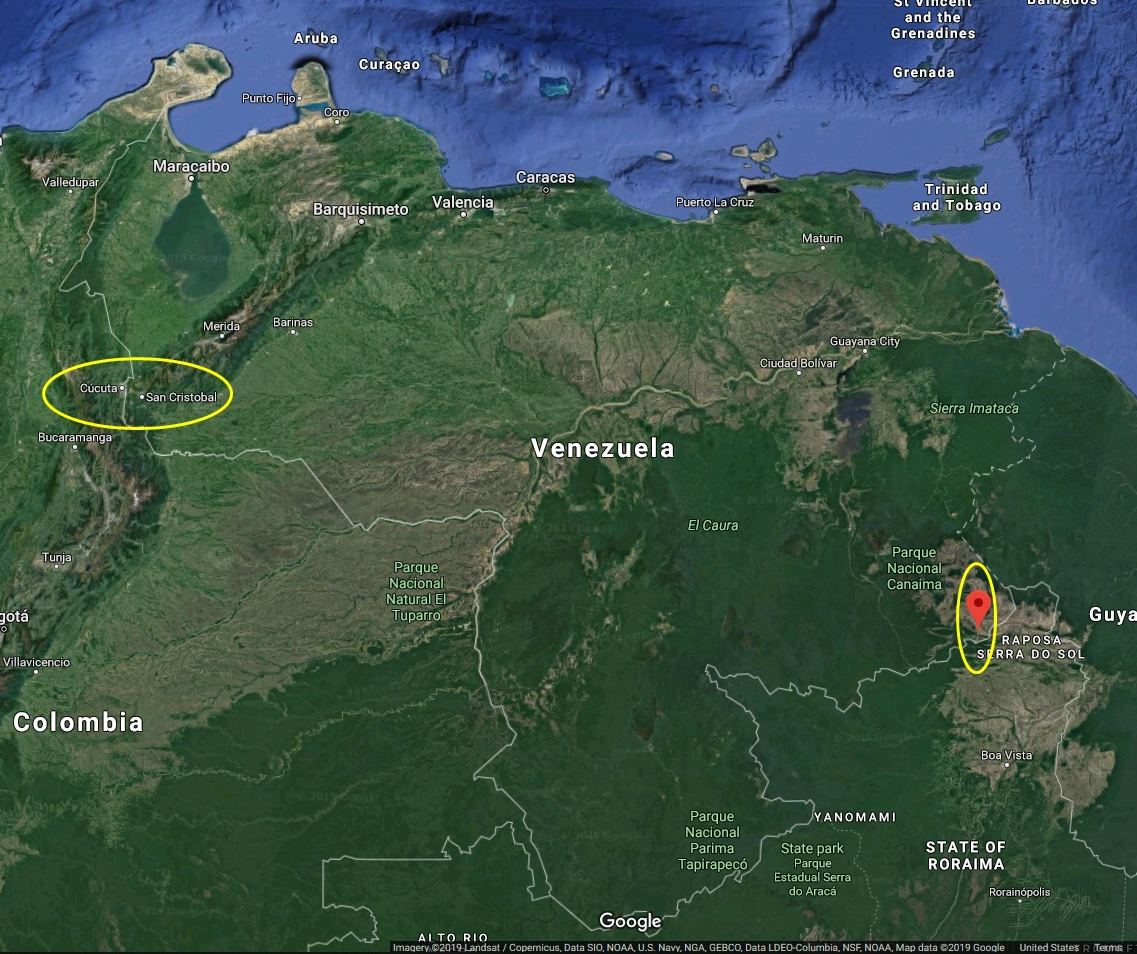 What you probably have not heard was that there was another attempt to supply humanitarian relief some 800 miles to the East on the very isolated border town of Santa Elena de Uairen (Pop. 25,000+). This was not a convoy of several trailer trucks but a couple of medium trucks to feed a town who is in dire need. The area is also the Venezuelan equivalent of  an indian reservation under the care of the Pemon Tribe who mind the extensive National Park that comprises that part of the state.
The Pemon tribe had made it known to the Guardia Nacional Bolivariana (GNB) post that they intended to escort the couple of trucks from the border to the town and distribute the supplies to which the GNB told them to go pound sand. The Pemon tribe responded in kind and went to the border to wait for the trucks without knowing that reinforcements had been called and were on their way.
And then the shooting started. Armored Personnel Carriers were all over town chasing people and shooting without regard. Only problem was the Pemon Tribe was not quite armed but with bows and arrows.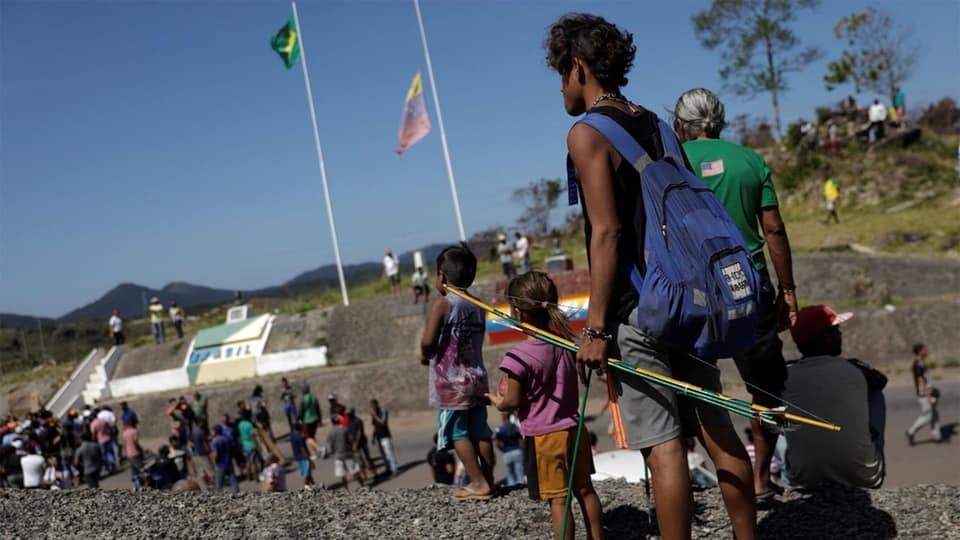 Another video from Santa Elena de Uairén on Saturday showing 3 GNB armoured vehicles chasing a truck. Gunshots can be heard #Venezuela pic.twitter.com/yky19vdyrp

— CNW (@ConflictsW) February 26, 2019
A video from yesterday shows the GNB suppressing protestors in Santa Elena de Uairén#Venezuela #23F pic.twitter.com/4sZhpf6IbE

— CNW (@ConflictsW) February 24, 2019
@cristiancrespoj They continue murdering young people in Santa Elena de Uairén

#IntervencionMilitarYA #Venezuela pic.twitter.com/SrGuFqTQiD

— Freiheit und Frieden (@newya1207) February 23, 2019
#BREAKING NEWS: 1 dead and 12 injured in #Venezuelan after Maduro forces open fire on the Brazilian border, where people are trying to enter with humanitarian aid.
All victims have been transported to a Hospital near the city of Santa Elena de Uairén#VenezuelaLibre pic.twitter.com/Mu7VF4zufY

— News flash (@BRNewsFlash) February 23, 2019
Sucesos del medio día #23Feb En Santa Elena de Uairen Municipio Gran Sabana. SOS Necesitamos ayuda los colectivos están aquí @jguaido pic.twitter.com/U36UEwkH8G

— Dayanet Sanchez (@DayanetSanchz) February 24, 2019
Before all news and communications were shut down in the area, there were four confirmed dead and at least 40 wounded. Twitter Rumor Machine puts the number of dead now between 30-40 and the GNB targeting Pemon Indians specifically who have decided to go deep into the wild to avoid being killed.
So why we need guns? Why "assault weapons" and hundreds of 30m round magazines? Because you don't want to see this coming to your neighborhood because you were begging for humanitarian supplies.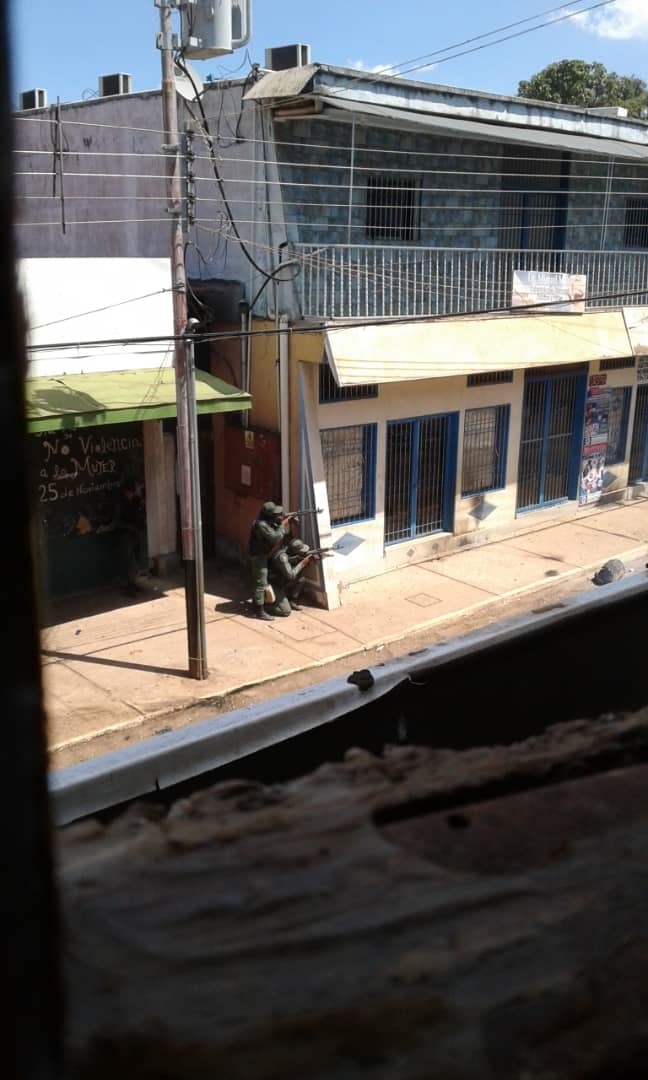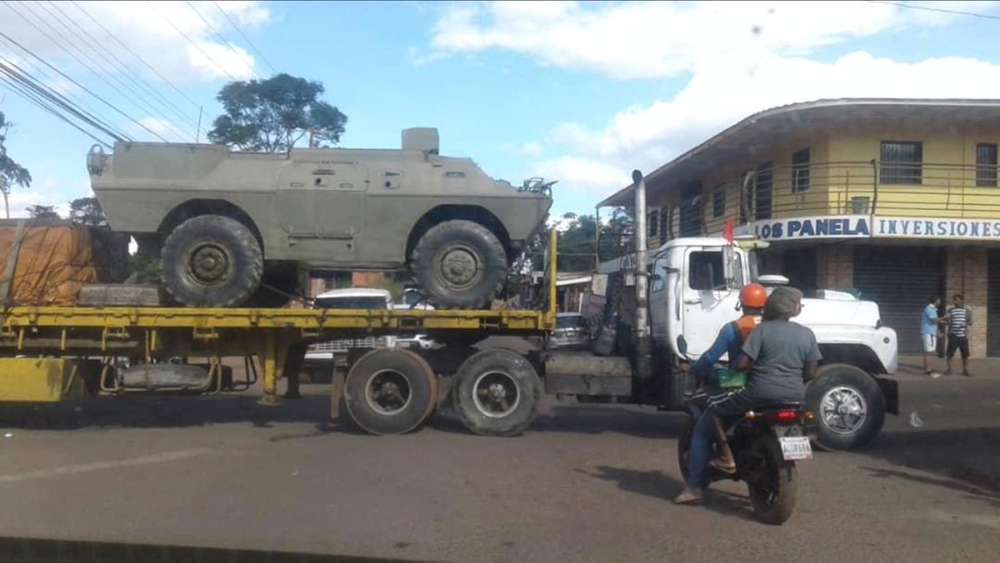 Do you really want to go against that armed with a stick and a string?