Othal Wallace had shot a Daytona Police Officer a couple of days ago.
The Daytona Beach Police released this video of suspect 29-year-old Othal Wallace. Investigators say he shot an officer in the head. The condition of the officer is not known. pic.twitter.com/qKbOOxVRmP

— Dave Bondy (@DaveBondyTV) June 24, 2021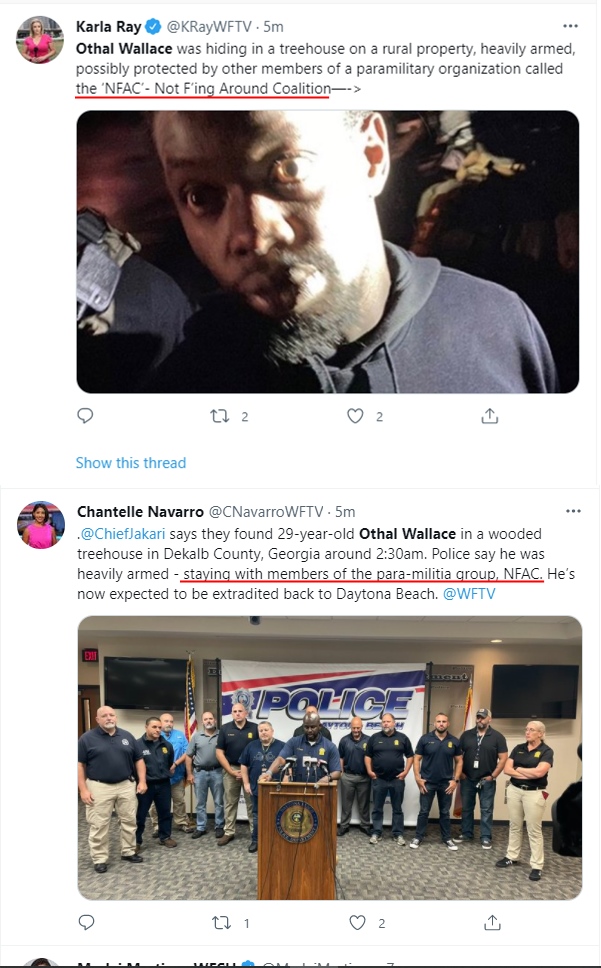 I understand down here in South Florida, the news of this particular shooting was not as relevant because of the Surfside Building collapse, but I did not see much coverage anywhere either. And I will presume that all references to a NFAC and "Black Militia" will be downplayed or scrubbed  if this ever hits the big Media Circus Tent.
Unfortunately for Mr. Wallace, Florida is not Minneapolis or Seattle or Portland.  He won't get bailed out by generous progressive groups because I doubt he will be granted bail. His best bet is whatever lawyer gets to defend him tries his/her best to contest the extradition for as long as possible.