Oh wait, it did not happen that way.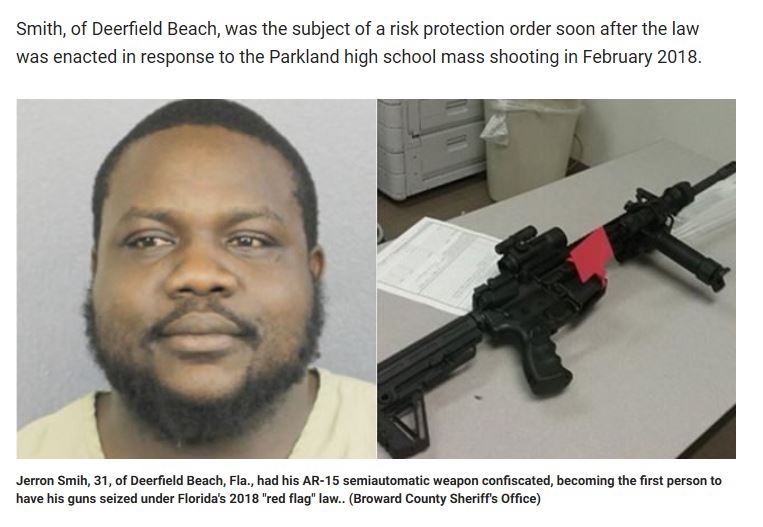 The first person to have his guns confiscated under Florida's 2018 "red flag" law has been found guilty over his refusal to voluntarily surrender the weapons.
Jerron Smith, 33, now faces up to five years in prison after a jury in Broward County rejected his argument that he did not fully understand the new law. The jury returned the verdict Friday after a short trial.
Smith, of Deerfield Beach, was the subject of a risk protection order soon after the law was enacted in response to the Parkland high school mass shooting in February 2018.
First person charged under Florida 'red flag' law found guilty
A lot of people believe a law they supported will only apply against the group of people they do not like. And when they get caught in the same net, they realized they were useful idiots. To have a black man snared and sent to prison because of  this crap law was not the ideal portrayal expected.
I do find interesting that Broward County's Sun Sentinel identifies the white man in the picture as Jerron Smith. I am sure it was just an innocent mistake.