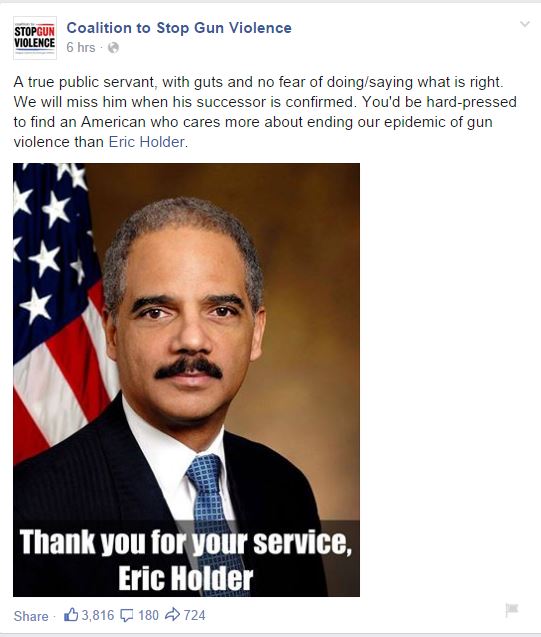 "You'd be hard-pressed to find an American who cares more about ending our epidemic of gun violence than Eric Holder."
Other than covering up for the biggest transaction of firearms between the US Gov. and the Mexican Drug Cartels, he was peachy.
But apparently not all of CSGV's followers agree with such a wonderful send-off and they are not making the points that we would make but the opposite: He was ineffective and nothing got done. Go read before the Memory Hole gets activated.