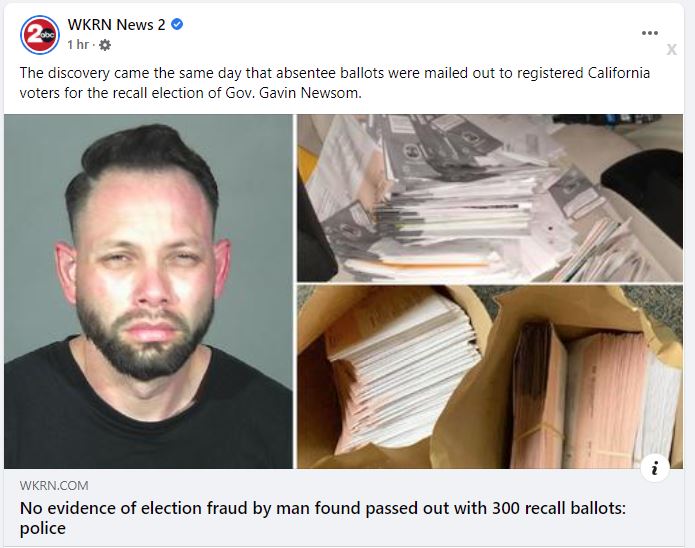 (KTLA) – Investigators found no evidence that the California man who was found passed out in a car with hundreds of recall election ballots planned to participate in election fraud, police said Tuesday.
The man, 34-year-old Eduardo Mena, of Hawthorne, was arrested on Aug. 16, 2021 after he was spotted in a vehicle parked in the lot of a 7-Eleven convenience store.
Inside the car, police found about 300 ballots, a loaded firearm, methamphetamine, thousands of pieces of mail, multiple California drivers licenses and credit cards in other people's names, authorities said.
He was indicted on charges of bank fraud, aggravated identity theft, possession of stolen mail and being a felon in possession of ammunition, according to police.
No evidence of election fraud by man found passed out with 300 recall ballots: police
I guess he is just a collector of ballots or planned to sell them in Ebay as souvenirs. I went looking in California Law and I did not see anything against you having on your person a shitload of ballots or even theft. I hope I am wrong, but I suspect I am dead on target.
Why would anybody vote in California? Your vote does not matter if a Meth-head is carrying around 300 ballots for reasons unknow, but you suspect it ain't for toilet paper.