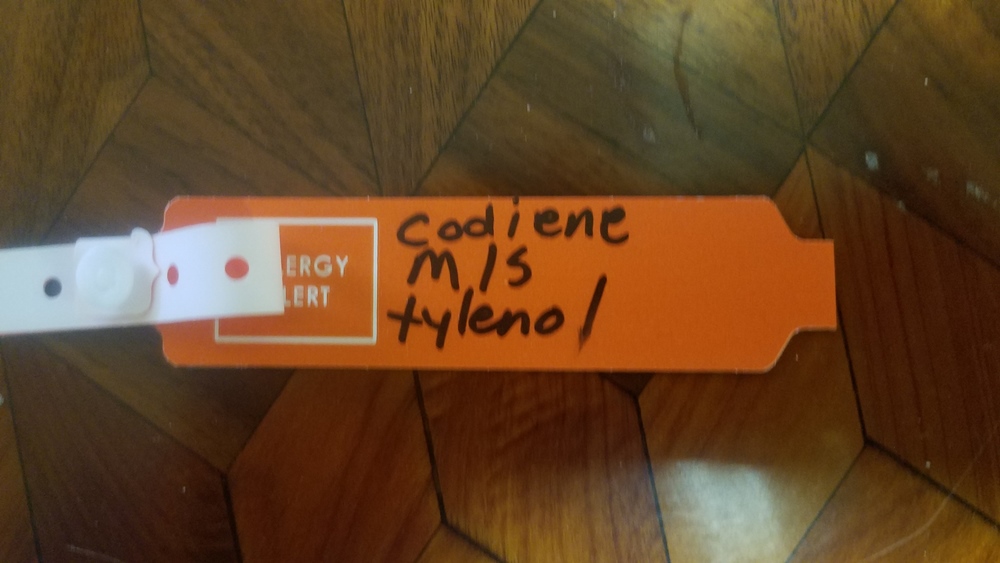 My Mother-In-law had to be taken to the hospital where she spent 3 days under "professional" care. This was one of their wristbands warning about her allergies.
How the fuck do you misspell codeine and have an alleged medical certificate of some sort that allows you to work with patients? And since she was checked up in a regular basis, how come nobody else said "Oh shit, that is awful. let me change that."
And before you complain I am exaggerating, tell me how much confidence would you have on an "expert" in our field of interest saying stuff like Kolt revolvers, Sig Sour, Level action rifle or similar.