And the winner is…. (drum roll please) Reid J. Epstein for his outstanding screw up in his article: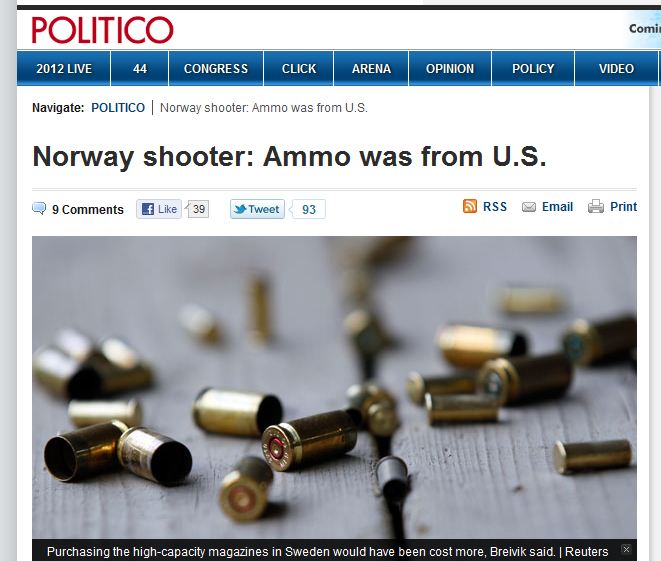 Once you get into the article you find out that:
Mr. Epstein confused Ammo with Clips.
Confused Clips with Magazines.
Said that High Capacity Magazines are illegal in Norway.
The shooter bought Hi-Cap mags in USA because they are too expensive in Norway (Huh?)
Said that the sale or transfer of high-capacity gun clips containing than more than 10 bullets was illegal in the United States under the 1994 assault weapons ban.
Kept confusing ammo with magazines.
Used Carolyn (Shoulder thing that goes up) McCarthy as expert in gun stuff.
Money Quote:
The Norwegian new media have reported extensively about how Breivik legally acquired his weapons and ammunition, but the mail-order purchase of his ammo from the United States has received little attention in the English-language press.
Maybe because even the dumbest of the dumbest knows the difference between ammo & magazine?