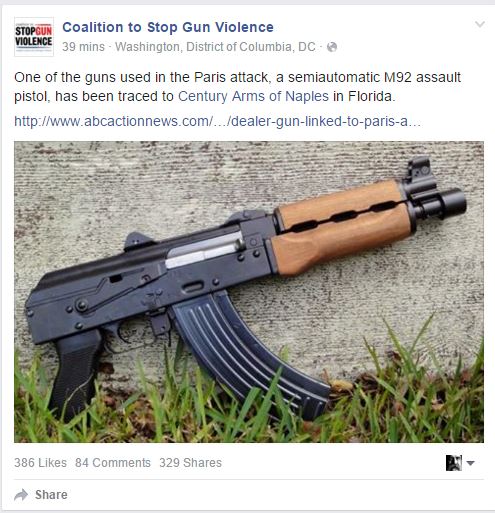 How do you say "oops!" in Serbian?
BELGRADE, Serbia (AP) — In a Dec. 10 story, The Associated Press incorrectly reported that a gun exported by a Serbian manufacturer to a Florida-based company was involved in the Nov. 13 Paris attacks. In fact, the gun in question was not involved in the attacks and has been in Mexican government custody since March of this year, according to U.S. authorities.
Source: Correction: Serbia-Paris-Guns story – Yahoo News
What possessed Zastava to drop that load of crap? Maybe trying to deflect the possibility of illegal weapons trading? Or maybe buying time to sanitize records?
One other thing, I could have sworn that besides CSGV, the other Gun Control Groups mentioned the bad news item in Facebook, but I can't find them now. Am I misremembering?