Yesterday I was doing my due diligence and preparing to vote when my wife pointed out the following ticket.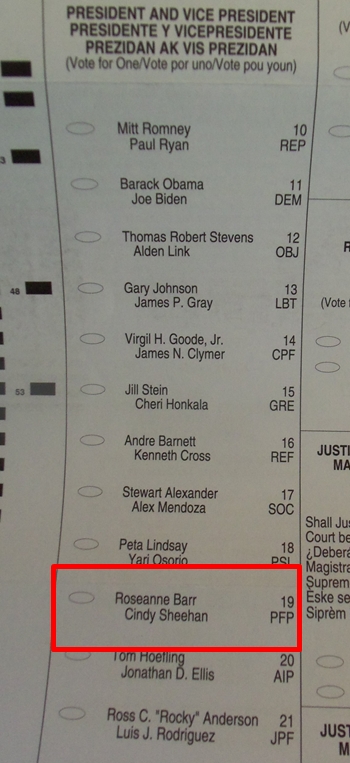 God Bless the U.S.A.
By the time this post appears (yes, I scheduled the post) I should be in line for early voting.  And no, the Barr/Sheehan ticket is not the option.