MSNBC guest just said Ukrainians can't find knee pads and it's something "you need to shoot a gun." pic.twitter.com/t1LZrmVZBj

— GrantB911 (@GrantB911) February 24, 2022
The knee pads help you steady your shoulder thing that goes up.
Under the J.Kb administration these people will be put to work doing useful things within their skill set like shoveling zoo shit with a teaspoon.
Update: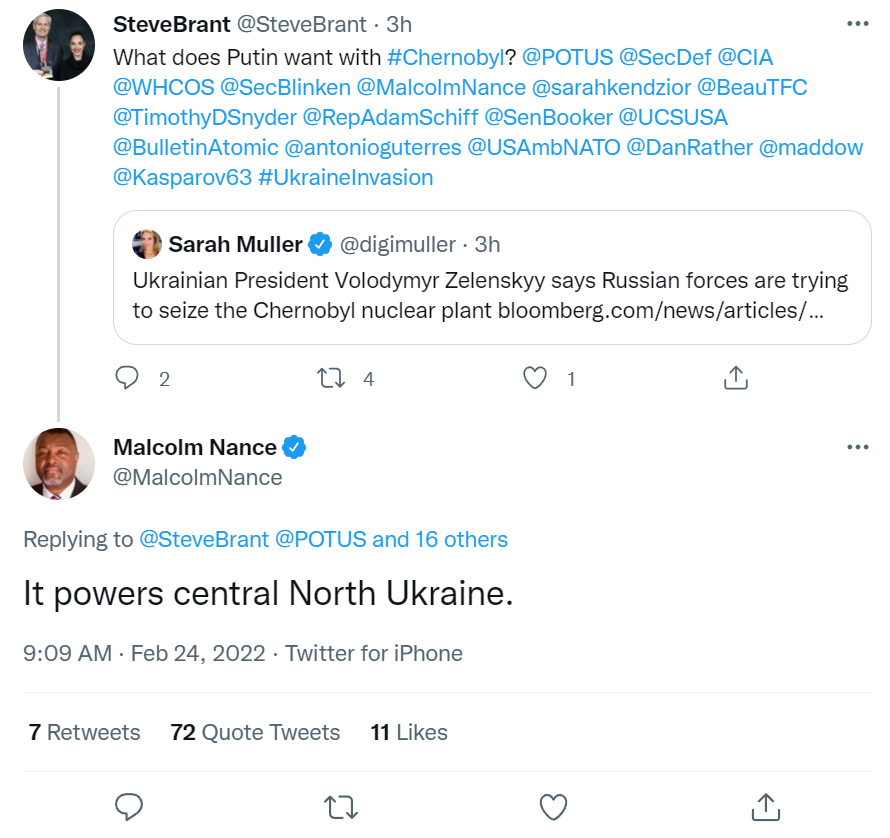 Malcolm Nance was a US Navy Senior Chief Petty Officer in Intelligence.
Has has written several books on military strategy.
He is an Intelligence consultant and MSNBC intelligence expert.
The Chernobyl incident occurred in 1986.
You'd think he'd know that.  Or at least watched the HBO miniseries.
This makes how we fucked up in Afghanistan make much more sense, if this is the caliber of expertise we have guiding the US Military.
This guy will be emptying septic tanks by hand with a ladder and a bucket.