Having learned to perform some complicated procedure, an Arab technician knows that he is invaluable so long as he is the only one in a unit to have that knowledge; once he dispenses it to others he no longer is the only font of knowledge and his power dissipates. This explains the commonplace hoarding of manuals, books, training pamphlets, and other training or logistics literature.
This quote is from J. Kb's post and made me laugh because I saw exactly the same thing in Venezuela although not with the military but with professional audio.
Before I ended up with my business partner and fellow engineer, I worked in a couple of studios in Caracas. Being a young man, trained in a good school in the U.S of A made it easy to get a job. I worked in two places and both had the same approach to information: Don't share. Back in the age of analog tape, you needed to know certain setting of you tape machine and what was its  maintenance record as it would help you detect possible problems before they happened. The same applied to the console and some of the rack-mounted effects. The more you know, the less crap you have to deal during a session.
I could not get a straight answer ever.
In fact, I could not get the manuals for the equipment! I requested them over and over and I was always told a good engineer did not need them to operate an specific model of gear. Imagine my shock coming from a culture where the frigging operating manuals for every piece of gear in the school were right there in the Control Room ready to be used at a moment's notice.
One of my "specialties" as engineer was doing maintenance to the tape machines and it was a bit of a challenge to do so without the manuals. Also other necessary gear to perform maintenance was considered by the owners as unnecessary or too expensive and was ordered to do without. Finally I told my last employer that this was a stupid way to run a studio and why they did things like that. The answer is one some of you probably heard before: "We have been doing it for 20 years and never had a problem." I may have responded to my last boss that indeed they had a problem: their recordings sounded like shit. I believe he did was not sorry to see me go.
I was told that another Venezuelan "gringo" like me was building a studio and I went see him. We hit it off fast and the conversation eventually landed on the gear he had for the studio. The tape machine was a Tascam 85-16B and my next question was if the manual was available. He said nothing but went into a file cabinet and produced this thick 3 ring binder.
I was home.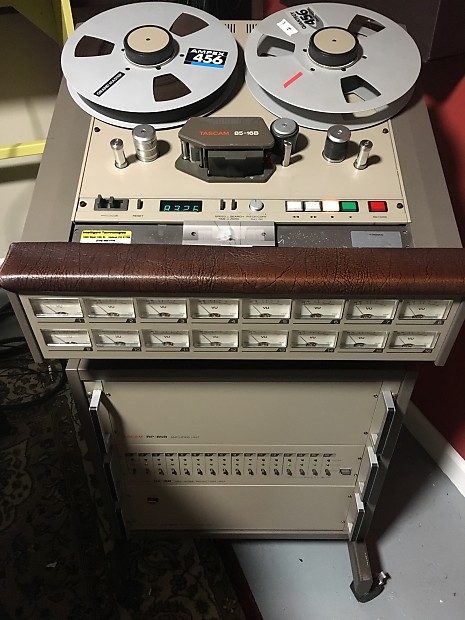 Once the studio was up and running, we prided ourselves of being sharers of information. I don't think a month went by that another studio called us with a problem and we were happy about sharing possible fixes. People thought we were some sort of Audio genius that knew anything and everything, but the reality was we were collectors of information. Our repair room also held the audio library with a competent collection of audio recording books and about a decade of Pro Audio magazines we were subscribed to and read religiously. At least 2 young audio entrepreneurs decide to get into the recording studio business and they came to us asking for the How-To.  It was a proud moment when they called us to say they had their first paid session and thanked us for the help.
Were we hated because we shared info? Oh shit yes. How dare we rock the boat?! They gossiped crap about us, dropped a dime about we dealing drugs from the Studio (We had long hair and wore flipflops, then again we had NRA and gun stuff all over my side of the office and a poster of an electric chair in the break room indicating our mood if you were to violate the studio rules which included ZERO DRUGS) and even a couple of daring souls came in trying to sabotage our equipment. Keyword: Tried. Let's say we developed a "Do not fuck with" reputation after that.
To summarize a long post: The other studios were fearful that by sharing knowledge, other people would benefit and they would lose market share. They never understood that the clients want quality and delivery speed and are willing to pay for it. Once our reputation was established, we never stopped having clients, even when we shared info that lead to the creation of two other studios.
And it was never about the information but what you could do with it to give the client the best recording possible. It is not that I had the manual for the console or the tape machine or the reverb, it is that the manual provided me with not only the operations instructions but how to keep the machine properly maintained for a recording with exquisite sound.
It goes to a saying we have heard in the gun culture: "It is not the arrow but the Injun."