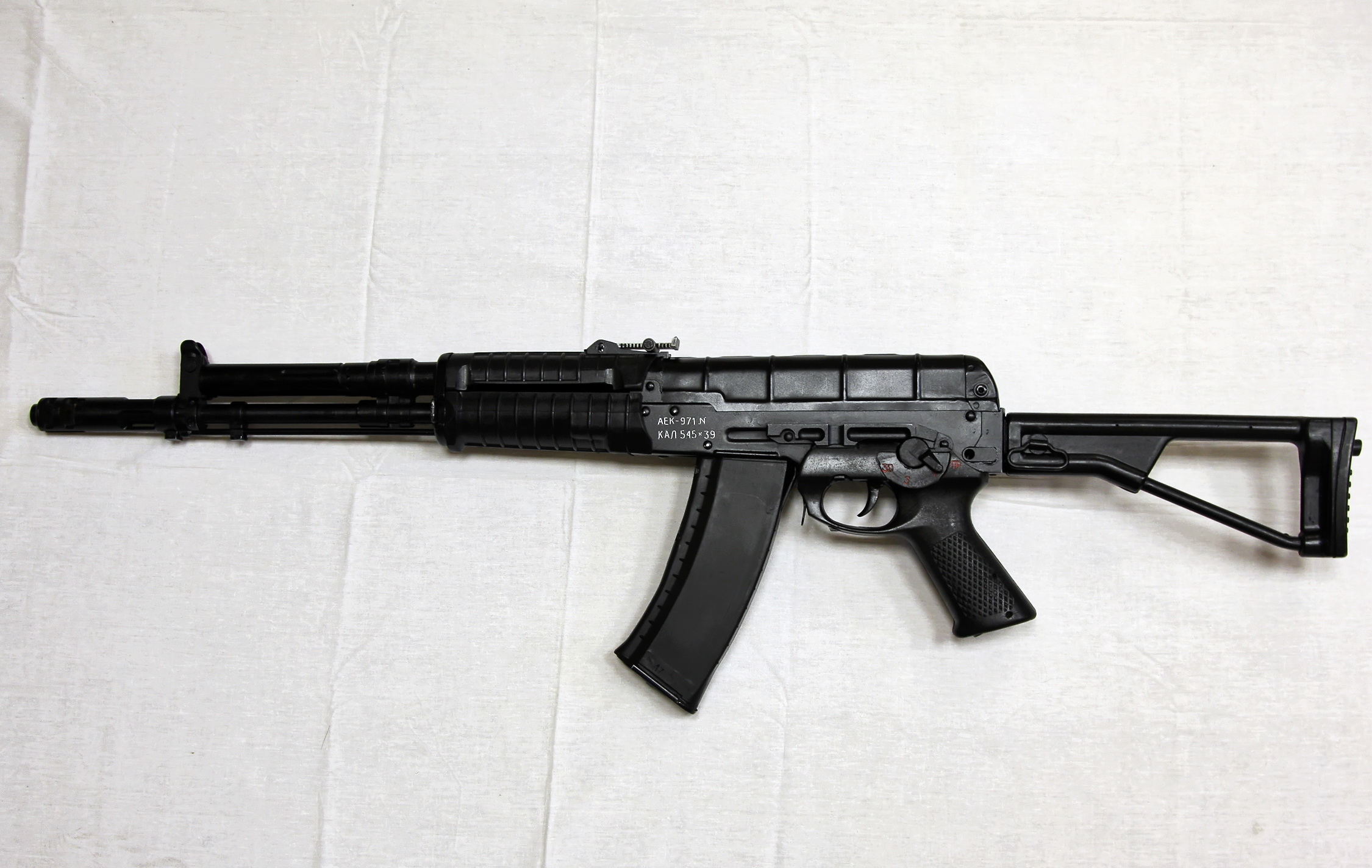 A true thousand yard gun. Not that it reaches up to a thousand yards but that it looks good at that distance. Anything closer and…Yeeeech!
Get some Tums and click on the pic. It looks like certain alcoholic simians fired from their previous jobs,  were allowed to play with recycled plastic, stamped metal and chewing gum.
This is supposed to be one of the contenders to substitute the AK once and for all. I find it funny that they keep looking like AKs anyway.
Just give me a plain old AK.