Do you know what you do today will stop the end of the world in 12 years? How do we fight it and survive? By placing a banner in an pedestrian overpass!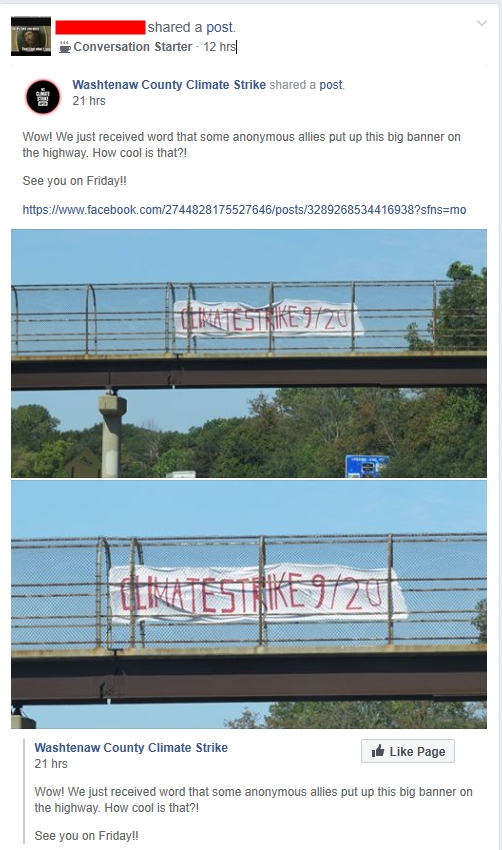 It was not taken well by the Pod-eating generation that swear will save us with their scientific knowledge acquired in the latest app by Bill Nye n they wish me to die soon.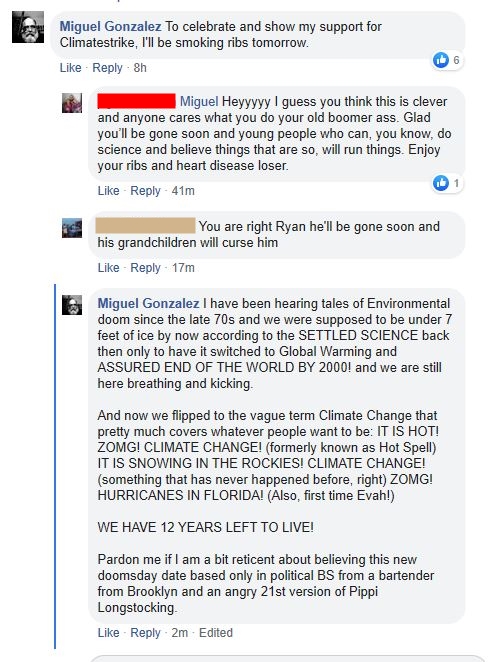 After I posted that, I figured I should share with you guys:
I have been hearing tales of Environmental doom since the late 70s and we were supposed to be under 7 feet of ice by now according to the SETTLED SCIENCE back then only to have it switched to Global Warming and ASSURED END OF THE WORLD BY 2000! and we are still here breathing and kicking.

And now we flipped to the vague term Climate Change that pretty much covers whatever people want to be: IT IS HOT! ZOMG! CLIMATE CHANGE! (formerly known as Hot Spell)
IT IS SNOWING IN THE ROCKIES! CLIMATE CHANGE! (something that has never happened before, right) ZOMG! HURRICANES IN FLORIDA! (Also, first time Evah!)

WE HAVE 12 YEARS LEFT TO LIVE!

Pardon me if I am a bit reticent about believing this new doomsday date based only in political BS from a bartender from Brooklyn and an angry 21st version of Pippi Longstocking.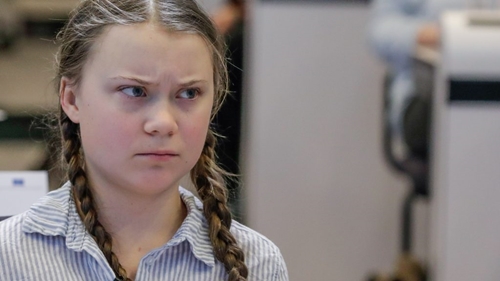 I do believe it is not going to go well anyway… Who cares?