Oh for F***'s sake!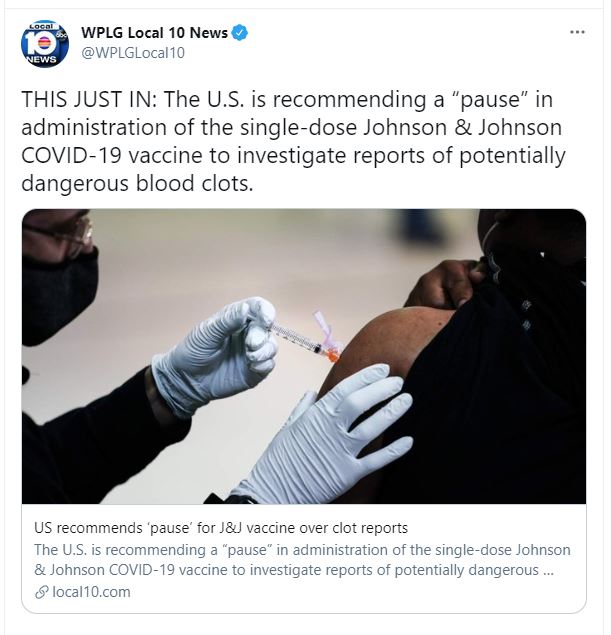 EVERBODIES PANIC MODE! VACCINE IS KILLING US! STOP AND GO BACK TO MASKS!
And now the interesting part.
In a joint statement Tuesday, the Centers for Disease Control and Prevention and the Food and Drug Administration said it was investigating clots in six women in the days after vaccination, in combination with reduced platelet counts. More than 6.8 million doses of the J&J vaccine have been administered in the U.S.
US recommends 'pause' for J&J vaccine over clot reports
We need to "pause" because there is a 0.000088% chance that somebody can get clots after receiving the Johnson and Johnson vaccine.  This is only an issue because Europeans had troubles with the vaccine and in proper Governmental fashion for Powers That Be Across The Pond, they decided that it is easier to create more panic and thus, more control by halting the vaccination and locking down people till the "problem" is studied and possibly fixed. And God knows how long will that take.
Dear CDC: If you need an excuse to keep yourself a top of the food chain, at least come up with something original (maybe quadruple masks?) and stop importing stupidity.