Texas' Governor Abbot announced that he is dropping the State mask wearing mandate and opens the state 100%. As you can imagine and same as with Florida's soft-opening,  Social media has been inundated with predictions of death,
And then, there are the "warriors" who will "stand" to the Governor about masks. Like this guy: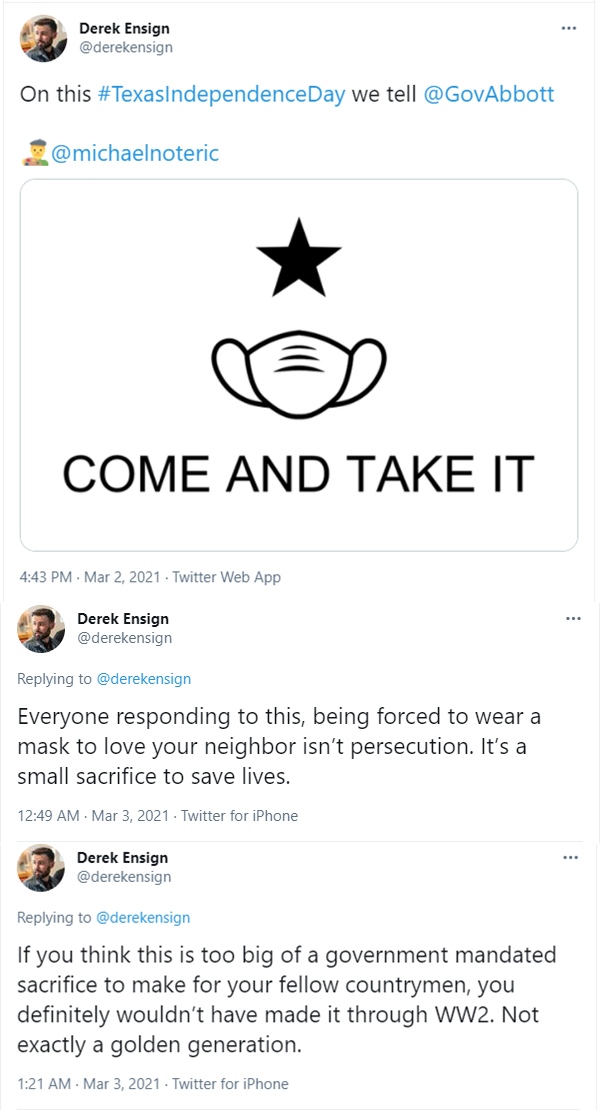 ,
Bubs, you do not seem to understand the concept of the Gonzales Flag. The governor is not taking your mask away. In fact, you can keep wearing the face diaper as long as you want. He evens allows business to keep implementing the mask requirements on their own thus respecting private property, something Liberals always have issues with.
And you have to love the idea that his wearing of a mask is the valor-equivalent of facing Nazi troops in combat. He is a self-deluded hero who wears a big ass "S" on his chest that stands for Stupid.
Maybe we can get DeSantis to allow 100% breathing in Florida and enjoy the show of idiots holding their breath in protest.