Sometimes you cannot believe people are that stupid, but they prove you wrong: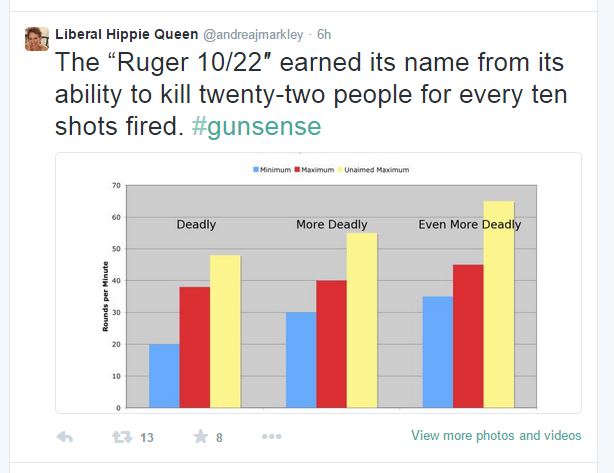 Yup, she is talking about the venerable Ruger 10/22, perhaps the most common .22LR rifle in the country.
But why on the halls of angels can she possibly come up with such a load of absolute BS? The graphic gives us the answer: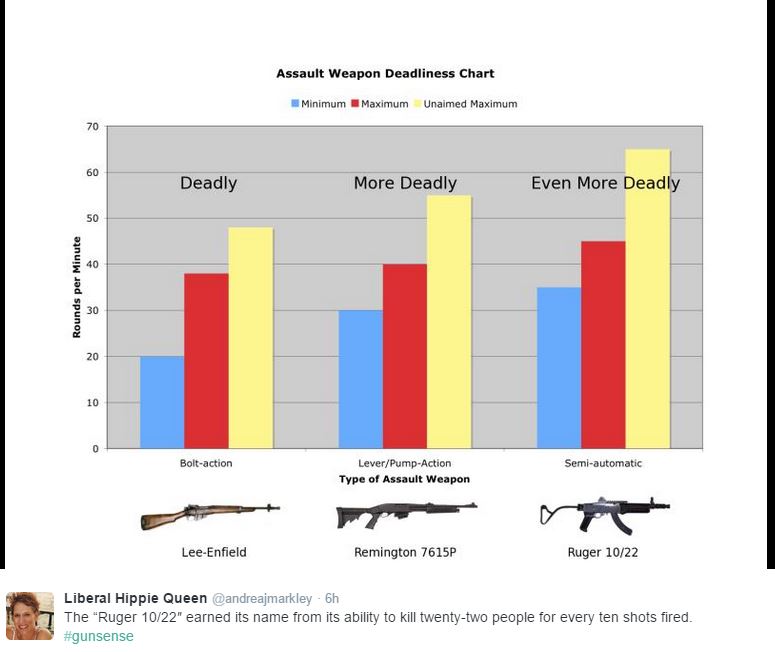 Because it looks dangerous! It appears somebody used the picture of a 10/22 with aftermarket furniture and that is enough to transform it from a Plinker/Squirrel Killer to  Weapon of Mass Destruction comparable only with Fat Boy Man.
But it is an Internet Meme that agrees with my ideas so it must be true! So let's have no Due Diligence in making sure and accept it.