There is snow outside and I said: "Why not a couple of gun pics with the AKlon?"
First, a lame attempt to recreate "Wolverines!" and which I decided to call "Olderines!"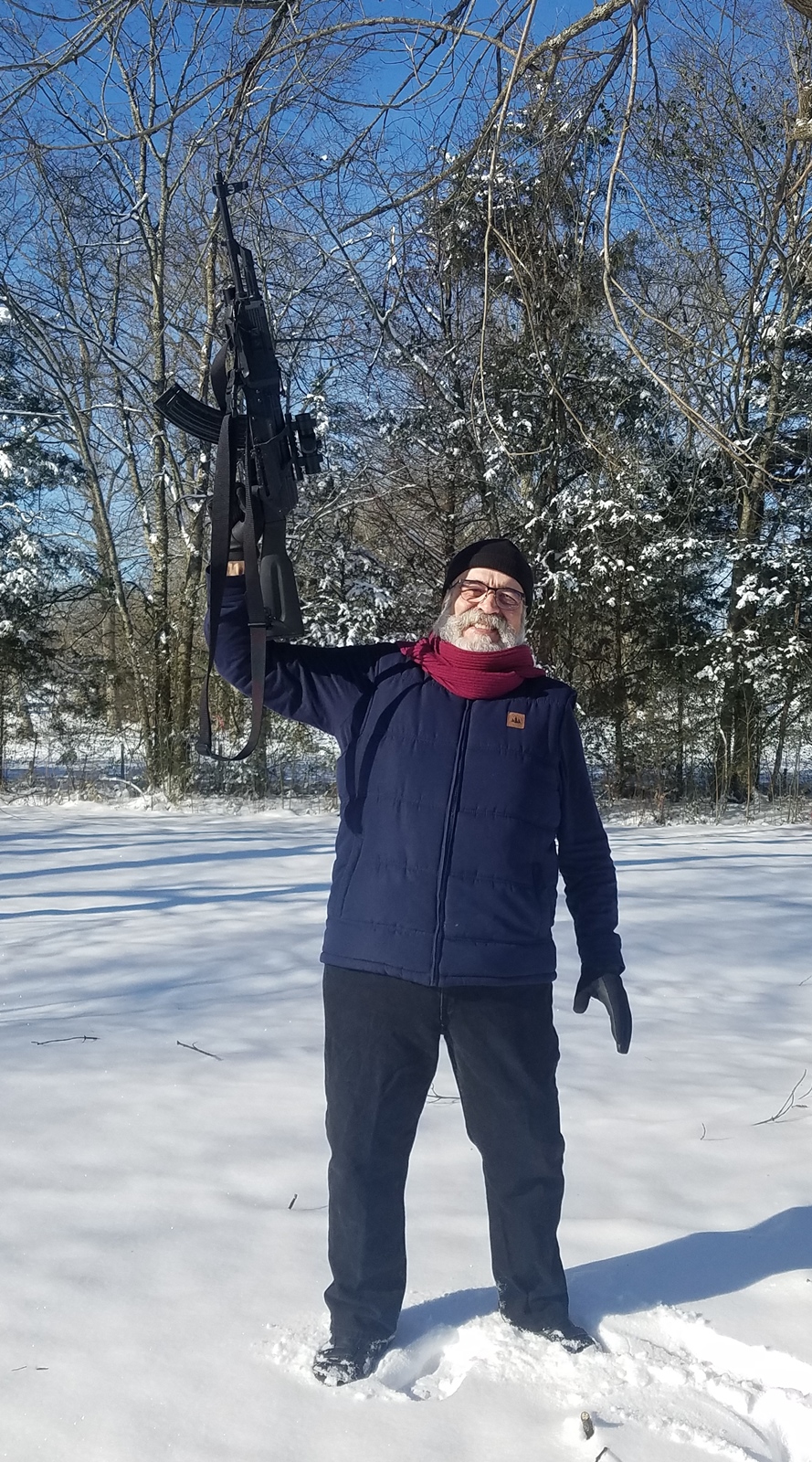 And the second is just a more normal pose: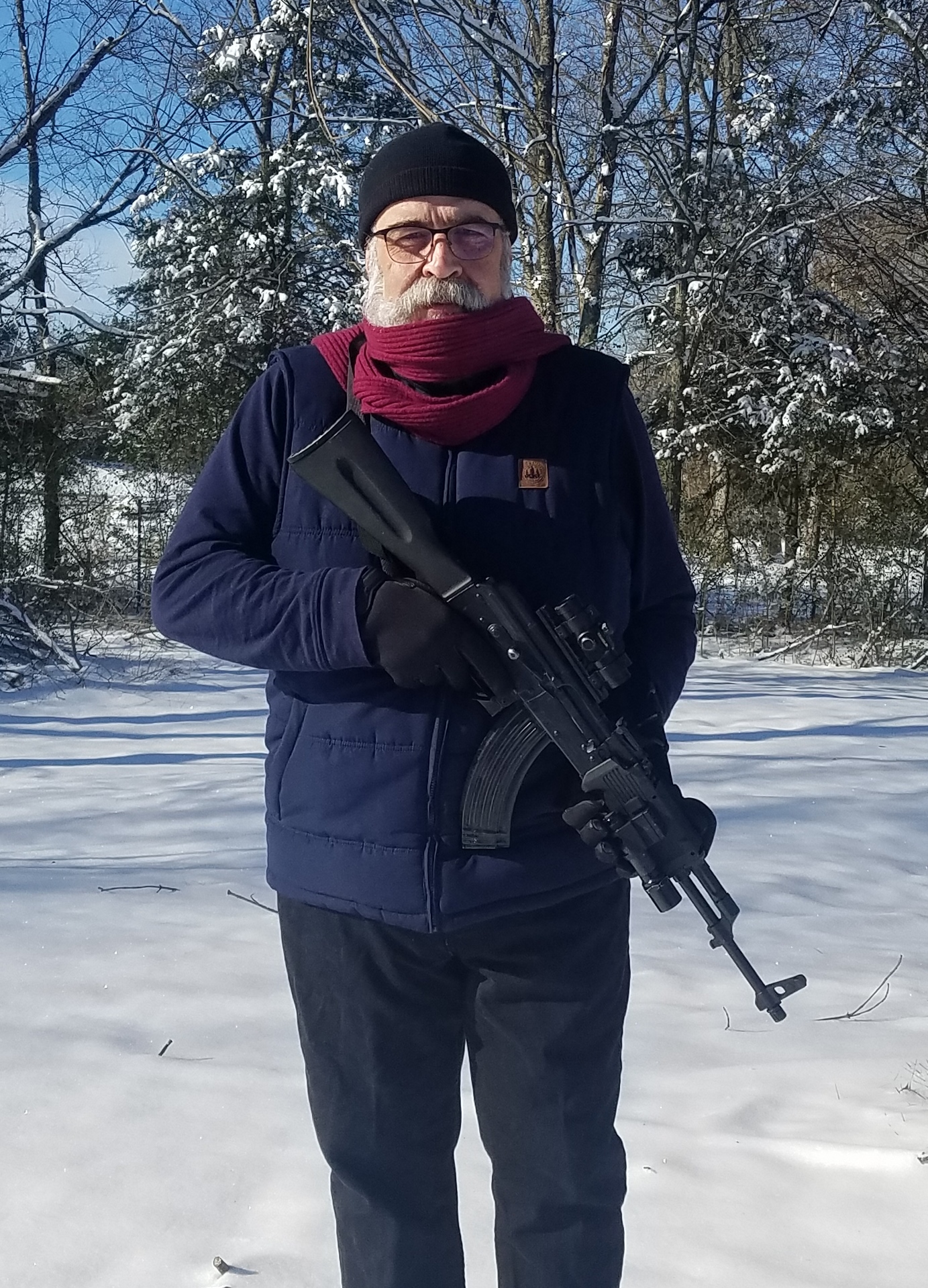 And this set of pics showed me the raw beauty of the simple AK: My fat gloved fingers had no problems inserting the mag, operating the safety lever, racking rounds manually, and finding the trigger with ease and space to operate. The stock is not original (I believe it is K-Var) but I kept the Soviet Block length rather than transitioning to the American extra inch stock and yes, it fits beautifully.
This effing rifle was designed to be shot in the cold, period.  It gave me shivers.