When I was young and impulsive, specially with my words, mom would repeat over and over and old Spanish saying:
Lo cortes no quita lo valiente. (You don't lose anything by being polite.)
But apparently being polite and maybe daring to be sensitive to the temporary whims of a population is sign of weakness and becoming a second class citizen for some. You are a true man if you behave like a dickhead because you can.
This is from a FB group discussing the video in my last post.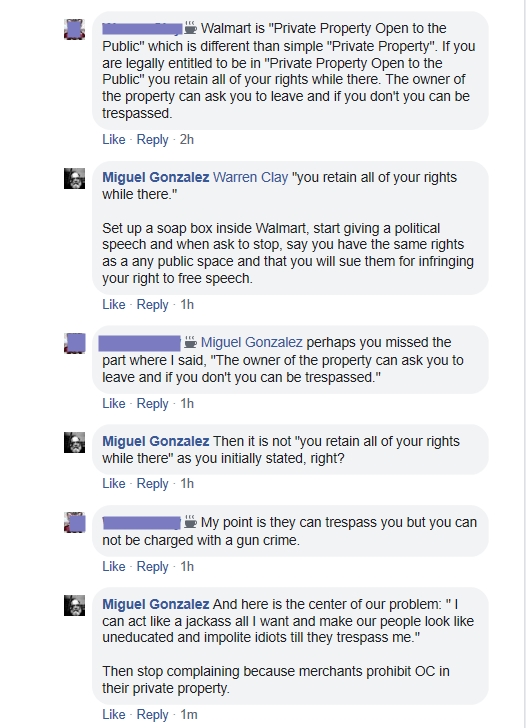 The OC community needs to start reigning in the extremists that truly are not for advancing gun rights but to see how far they can get away with shit. They have the mentality of toddlers pushing boundaries and do not realize how harmful it is till they get spanked… and then start crying calling mom unfair and a meanie.
Just like they are doing with Walmart.