Even Sun Tzu recognized there is such a thing as indefensible ground. Let us not forget what bill had been introduced and which I'm told had the votes to pass if something wasn't done to take the wind out of its sails.
Let me reiterate something: Read the bill that was hanging over our heads and then make an informed decision.
The old folks will remember the horror stories of ATF designating shoestrings as machineguns, rubber gaskets for hose connections as unregulated silencer baffles, etc.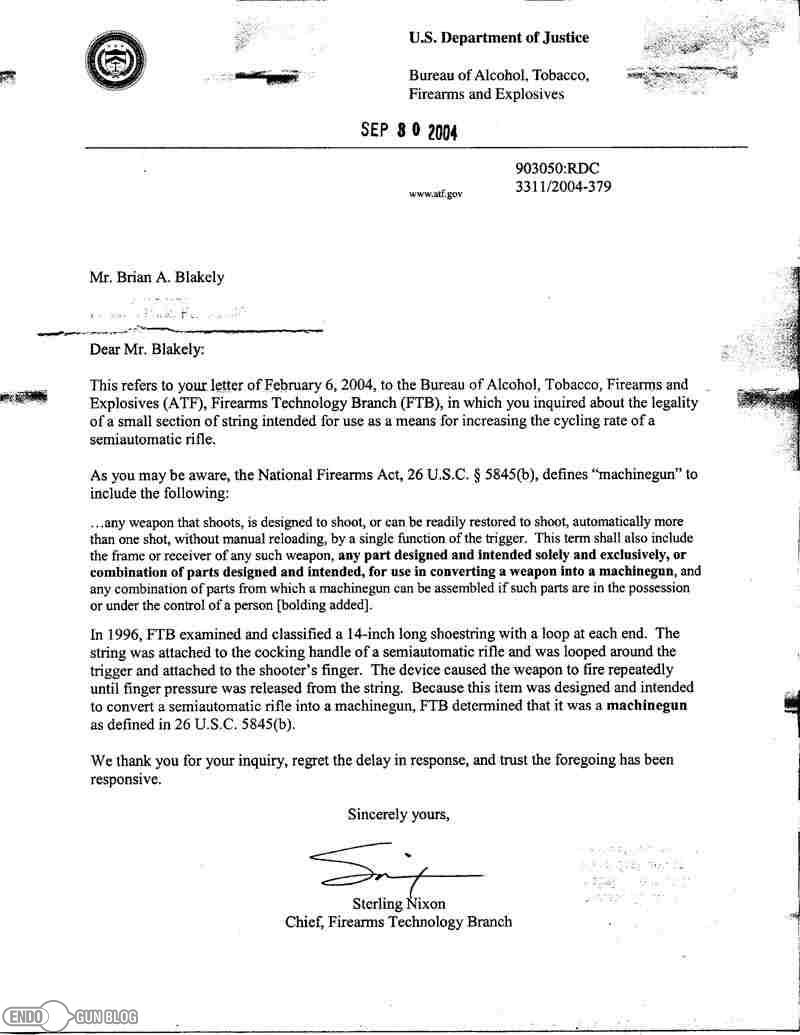 This law would have made the simple presence of a rubber band near your rifle a felony.
Same would have applied for lighter recoil springs or after market trigger groups. And even lighter bolts, titanium pins and whatever other internals the ATF decides accelerates the rate of fire.
We missed a huge shell aimed at our heads and lost a lawn chair in the process. Time to be adults.