I guess their money problems are worst than I thought if they need to be rousing their Laddites with such loaded question. And, of course, the replies are spectacular.

I had to save three comments in particular for their high levels of cognitive dissonance, way above what EPA mandates: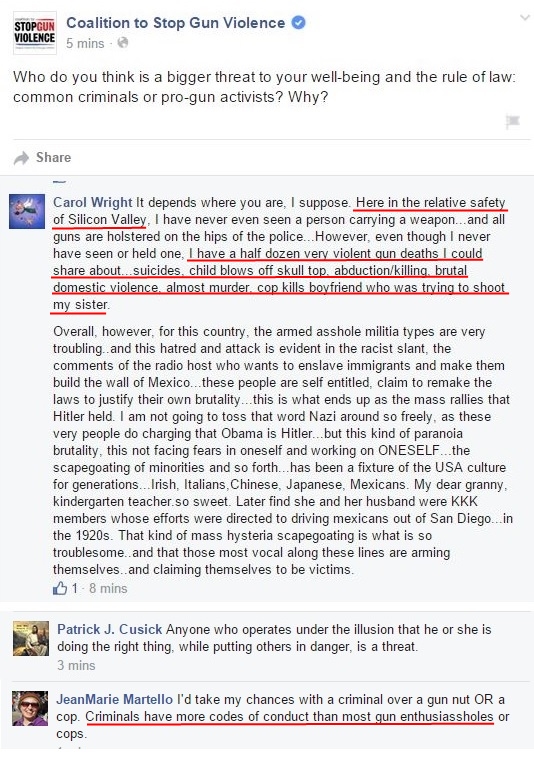 CSGV should market tin foil hats made from recycled aluminum, I bet they will sell rather well with this crowd.
I almost forgot: I said "almost bottom" because they have not yet started lay blanket accusations of Child Molestation against gun owners. But do not be surprised if they get to that eventually.