Posted today by the Cult to Stop Gun Rights Violence: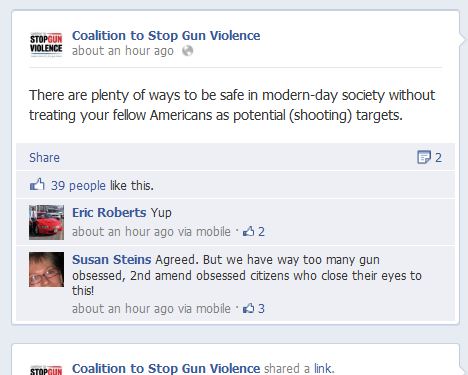 Apparently they either only share those ways with a secret few or (more likely) they have no idea what to do other than the foolish notion that disarming Law Abiding Citizens (A.K.A. Insurrectionists & Traitors) to bring "gun deaths" to zero.
But we knew that already.