Just fresh off the Facebook:

So, if you print a gun with your printer (since they are not being specific about being a 3D printing) you are suddenly breaking the law?
So here is me breaking the law according to the Cult to Stop Gun Rights Violence: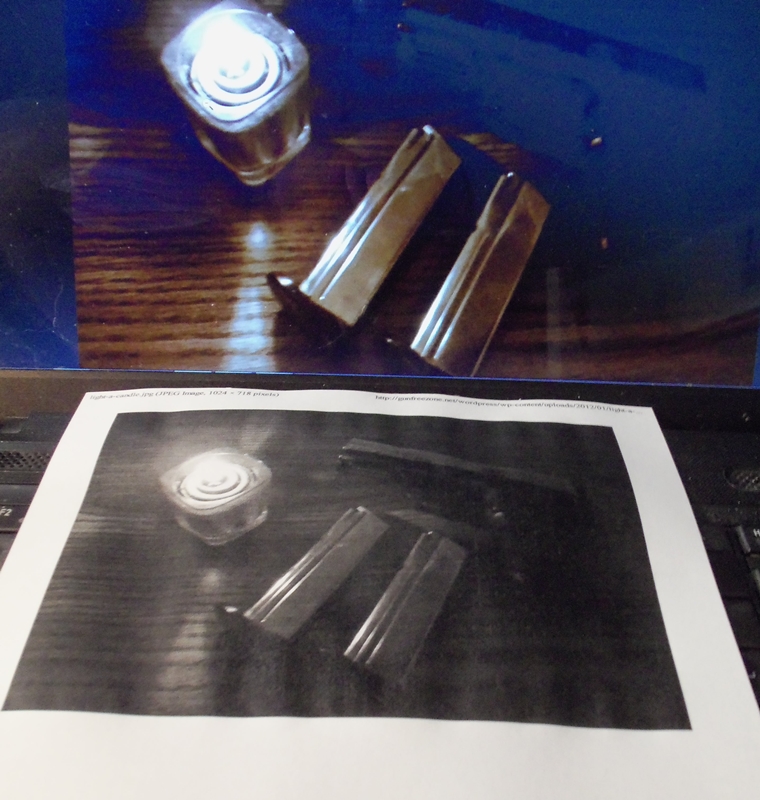 Next, on the question if it is legal to build your own gun:
(A6) Does the GCA prohibit anyone from making a handgun, shotgun or rifle?

With certain exceptions a firearm may be made by a non-licensee provided it is not for sale and the maker is not prohibited from possessing firearms. However, a person is prohibited from assembling a non-sporting semi-automatic rifle or non-sporting shotgun from imported parts. In addition, the making of an NFA firearm requires a tax payment and approval by ATF. An application to make a machine gun will not be approved unless documentation is submitted showing that the firearm is being made for a Federal or State agency.

[18 U.S.C. 922(o) and (r), 26 U.S.C. 5822, 27 CFR 478.39, 479.62 and 479.105]
So CSGV can shut its pie hole on that aspect.
And why is Daddy Goddard so violent? Shameful that he is wishing that somebody meets a Violent Gun Death; I thought he was against Gun Violence.