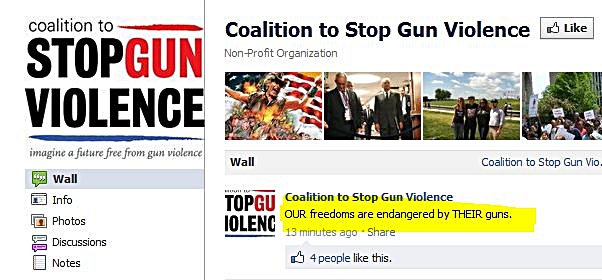 What Freedoms do you speak of Mr. Everitt? We have not threatened you and yours even when your ilk have planned on destroying our families. We are not forcing you into anything, yet you demand we must be disarmed because we make you feel "uneasy" as if were Negros attending a lunch counter in the 50's. Your concept of right to be safe is to demand our women to be powerless and to fall victim of sexual predators. We must be powerless against intruders that invade our homes but that makes you happy and cheerful. You demand the right to tell lies, distortions and assassinate our characters and try to force us to be silent and not to confront our accusers.
We celebrate independence and that makes you mad since Victimhood is your banner. After millions and millions of bytes of "information" you have sent through the webs, I have yet to see one single item where you criticize or condemn a criminal for attacking a law abiding citizen of this country. But you had no qualms on assailing peaceful common folks whose only "sin" is to own a gun.
You recently celebrated a letter sent to Salt Lake Tribune in which one of your kind asked Why Not Dueling? Well, Duels were done to restore Honor and Honor is something you lack and therefore you cannot claim.  Duels were held among gentleman which you are not. Duels required valor and were never held cowering under a desk.
So, we shall continue fighting you and yours under the banner of Ideas with the Rights enumerated in our Constitution as our weapons. Our fight is the Noble One and will continue to triumph till all restrictions to Free and Law Abiding Citizens are gone.