Castle Doctrine, that is.
LAUDERHILL, FLA. (WSVN) – Police are investigating a home invasion that, they said, left a masked gunman dead after exchanging gunfire with the homeowner.

Lauderhill Police responded to a 911 call along the 4400 block of Northwest 16th Street, just after midnight, Saturday.

Detectives learned that the gunman walked through an unlocked front door and exchanged gunfire with the homeowner, who left the property and made the call to police.

When officers arrived, they found the subject dead inside the home.

As of Saturday night, no charges have been filed.
Masked gunman dead after gunfire exchange with Lauderhill homeowner
HB 6049 (2020) — Use of Deadly Force in Defense of a Person (AKA The Death of Castle Doctrine and Stand Your Ground). : Repeals provisions relating to home protection & use of deadly force.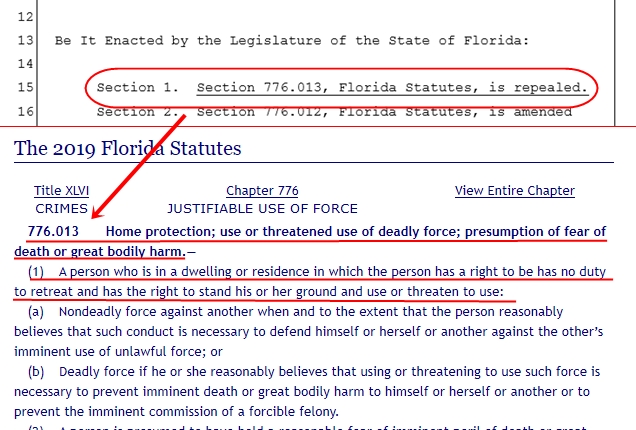 Just imagine: You are in your most sacred home with your family, somebody breaks in using deadly force. You return the force and your "reward" is 25 or more years in prison.
Democrat Representative Dotie Joseph thinks your home is not sacred and your life and the life of your loved ones  has no value.