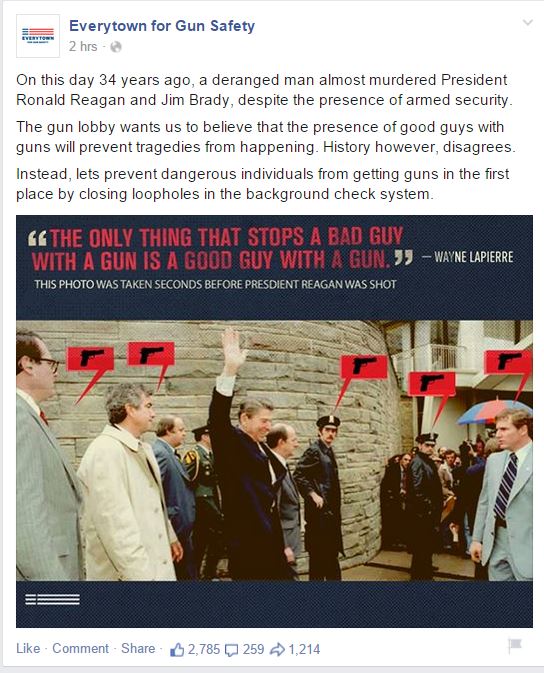 I always find fascinating how the Opposition twists the facts to mold them to their immediate needs. First, the first duty of a Secret Service agent in the presidential detail is not to engage in a gun battle with an assassin but to make sure the President survives such attack even if it means stepping in front of a bullet like Agent Tim McCarthy did.
But same as Handgun Control Inc (Brady Campaign today) they used Hinckley and Lennon's killer Mark David Chapman to push for Waiting Times for gun purchases and background checks for firearms sales.
The kick then and now was that both Hinckley and Chapman (Lennon's killer) would have passed the background checks without a hitch since neither was a felon, had been adjudicated mental incompetent or where known abusers of alcohol or drugs.
And, of course, a touch of class was added by a few: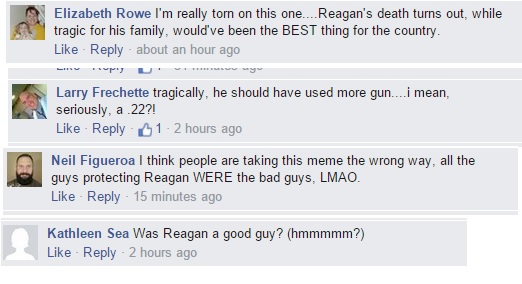 It never changes….. good! It makes our job easier.