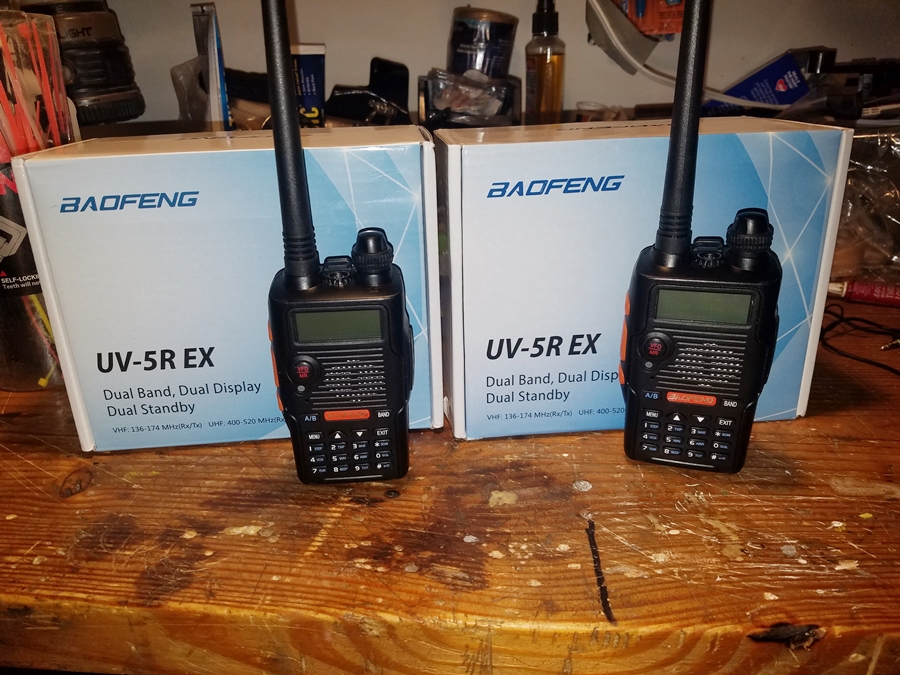 Got them in Amazon under recommendation of Greg Elifritz for $24.99 each. I am amazed at the stuff this things can do in such a little package. Back in the era of the transistor, you'd need 3 or for units to do what this thing does.
I guess I have to ge the license but even that is not hard as there are plenty resources on line to lean and they even give you practice exams. And there is no Morse Code requirement for any of the licenses.  I did serious CB (not a joke) back in 1979 to 1981. I started with th cheap 23 channel, transformer and car antenna sticking out my bedroom window and ended up with a base radio, big ass antenna and helping others doing installations. I mention this because between that and the basic electronics I took in college for Audio engineering, I have been scoring decently in the practice tests. Where I get nailed is frequencies, radiation and FCC regulations which I know nothing about.
I decided to hit the meager savings on buying the radios and the books (more expensive than the figging radios) for the licenses after watching Cajun Navy and realizing we had nothing communications wise that did not depend of a  company and a system that will go down in a hurricane. IIRC, these babies should push up to 7 miles in perfect conditions of weather and terrain (flat). I am guessing that better antennas and higher locations will improve coverage. I am not gonna start fudging stuff around till I get the license and I know what the heck am I doing.
And for Mr Greg, I need to bill him for planting evil stuff in my head which costs me money that could have gone to a new gun or ammo.
---
UPDATE: Following friends' advice, I got myself a P.O. Box to use as address for the license since the FCC publishes it and knowing I may have a hater or two out there, I figured I should be paranoid.
Picking a post office 2 zip codes away paranoid enough?