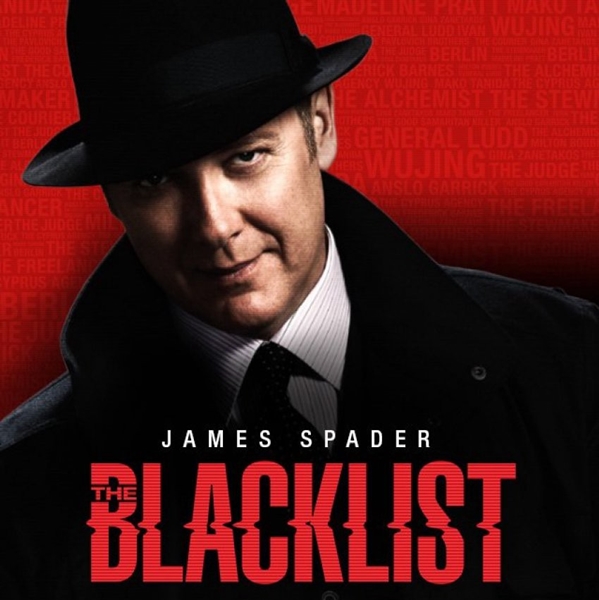 This is/was a show that started with a nice premise (Top criminal manages to bamboozle the FBI into do stuff for him) but let's face it, the script quality the last three seasons has been less than good. The only reason I was watching it is because James Spader continues to do an amazing acting job as Red Reddington, the cultural concierge of crime with zero morals.
Last year, actress Megan Boone had to do her bit for Wokness after the Parkland shooting and swore her character (FBI agent Elizbeth Keen) would never be seen using an AR 15. Since I really don't remember her using one in the series, I did not give a damn about her posturing as she was one of many Hollywood Dancing Monkeys doing the Official Gun Control PR thing at the time.
But on this week's episode, the series decided to go full woke sharknado. The premise was that certain important men (you are not told all the details till halfway the show) are being kidnaped, kept for a couple of months and then suddenly released.   The victims do not cooperate with the authorities so there is a mystery behind it. Midway through the show you discover what's the commonality among the victims: They are conservative pro-life males who were kidnaped and somehow, by doing surgery in some basement somewhere by apparently an IT guy and a pissed off mom, they were inserted with  fetuses that they would have to carry to full term because the laws of the State would prohibit them to have an abortion and that would teach them a lesson on interfering with women's body rights.
First, my jaw broke a floor tile so hard it dropped. The human body is not a collection of Lego blocks you can remove and re-insert at you pleasure.  The amount of physiological and medical contradictions in the episode's premise just made the show extra stupid. Second, what kind of idiot producer said, "You know what? Let's do a Woke Pro-Choice show and shove it to the Male Supremacy.  because principles!" Dear dude or dudette or duddeX: I watch a show like yours to entertain me, not to be told by morons who failed Biology and Health classes and have the morality of Dr Mengele, what is politically and morally right. This last is ironic since the producers and writers had every character in the series abandon their moral compass and FBI oath before the end of the second season.
So dear The Blacklist producers, go FWoke Yourselves.