By now, many will have seen the video of a Ukrainian drone dropping a small bomb through the sunscreen (!) of a car driven by Russian soldiers. Here's a short thread on how it was done (with thanks to @ian_matveev, on whose thread this is based). /1 pic.twitter.com/EIm3aW1nWn

— ChrisO (@ChrisO_wiki) May 1, 2022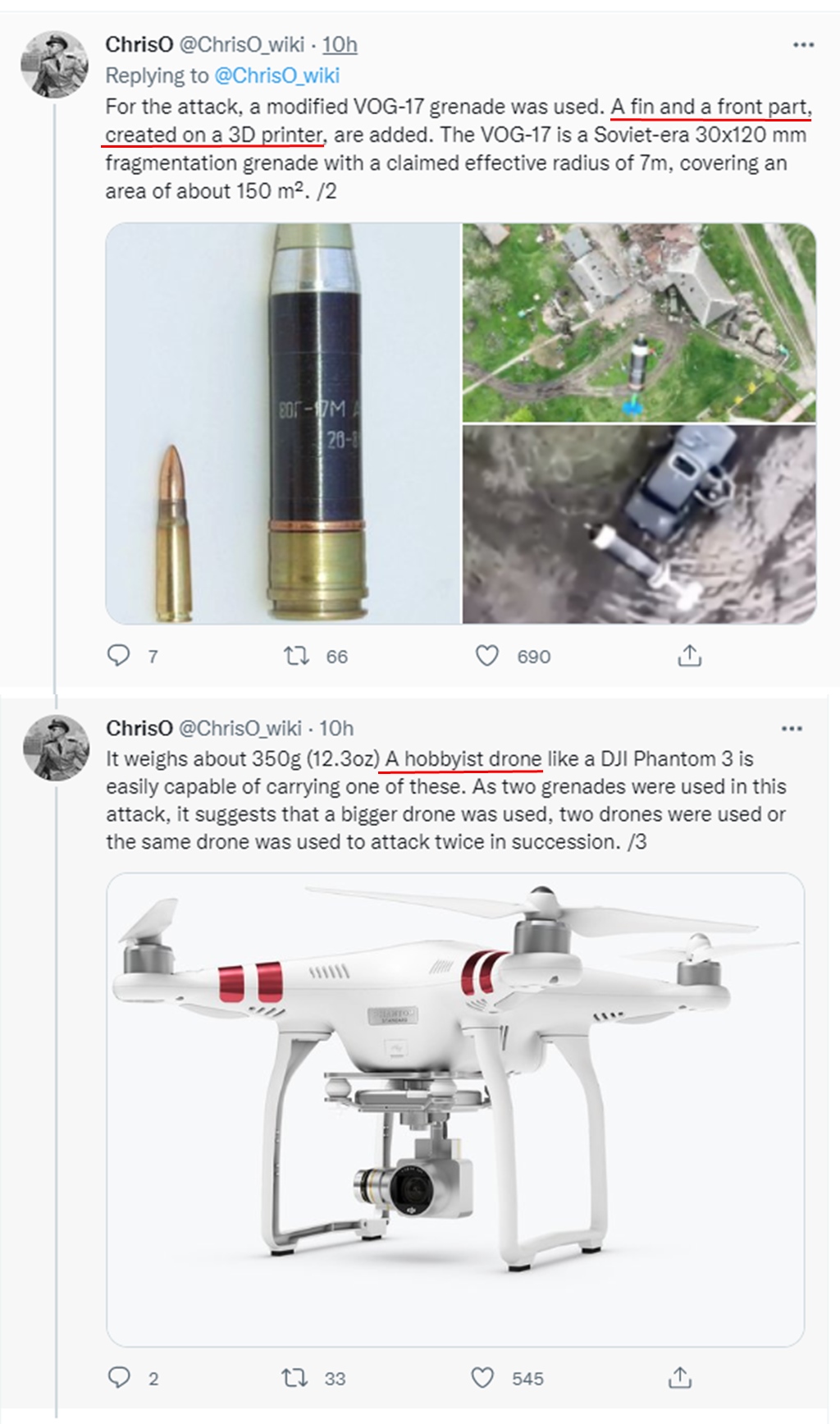 Small, almost undetectable by conventional anti-aircraft measures and delivers a payload with decent precision? And now imagine the same configuration, but as smart weapon sneaking in a non-straight access target and detonating.