This Ruger 10/22 is officially mine.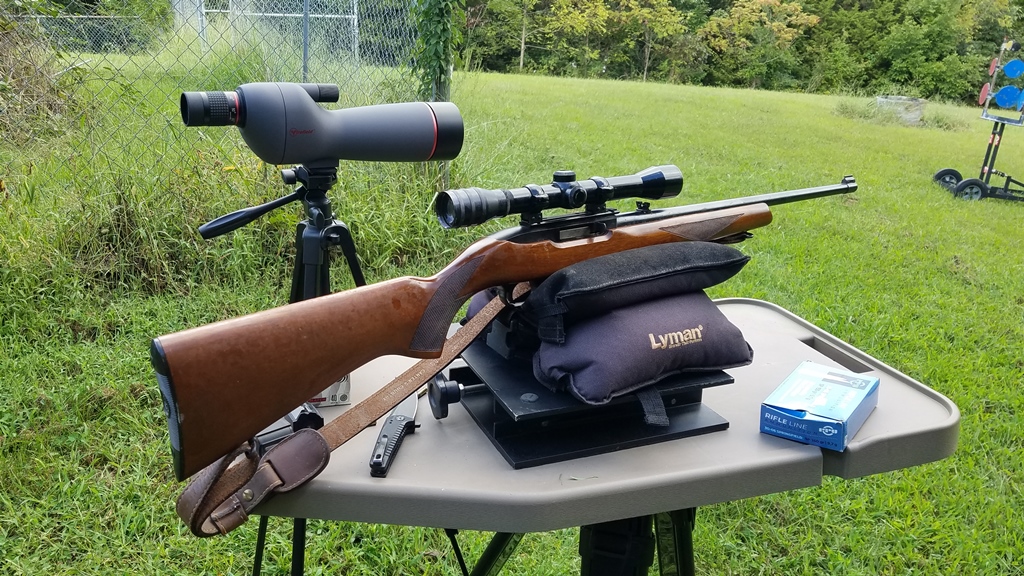 Although I understand the AR 15 upgrade/modification craziness, the fact that it is louder than what you can do with a 10/22 surprised me.  I might be off base here, but about the only tools you need for this thing is a Swiss Army knife and a hex key. This is an old model so the first modification was to add the extended mag release and next on the list will be the automatic bolt release. Both upgrades rang my wallet just cents over $30 and what I saw on other aftermarket parts, you can build a carbine from scratch with little money and even less technical effort.  Or I May just get me a threaded barrel and a new scope to install on this one for quiet backyard critter elimination.  Yes, I need a can too, thankfully, the ones for .22 cal are in the $ 500 area. Whatever I go, I can say I am enjoying the heck out this rifle as is.
And I am pissed at you, guys. You should have informed of this a decade or two ago.  🙂
---
UPDATE: The Tacbro  automatic bolt release arrived this afternoon rather than tomorrow. It took me all of 5-7 minutes to install it including a bit of file work which I knew it would be required and was ready for it.
Working as advertised.