The following is another Gun Control meme that took hold sometime last year and I going to credit either Moms Demand or the Mayors/Everytown for it. Due to the fact (damned facts) that the murder rate has actually been dropping and they could not juggle it, the Gun Grabbers went on to explain that the reason that happened was because better ER and medical techniques that were saving more patients.  Now, I am always on the hope that doctors and hospitals do improve and I have no reason to say that is not, but if somebody is shot and taken to the hospital, it has to be reported to the local LEOs and gets classified as Aggravated Assault. And guess what has happened to the Agg. Assault numbers? Yup, they dropped too.
Again, selected takes of the exchange in order to keep it sane and to the point.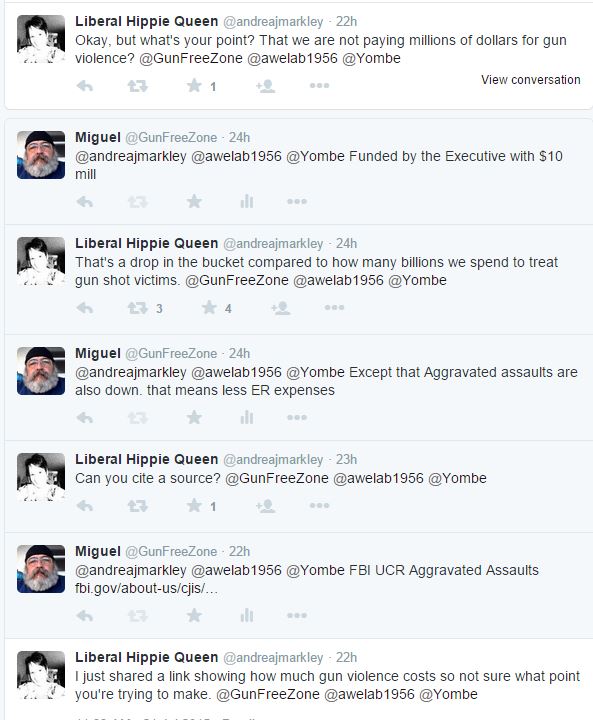 I don't know if she is really that dumb or just playing one for TV.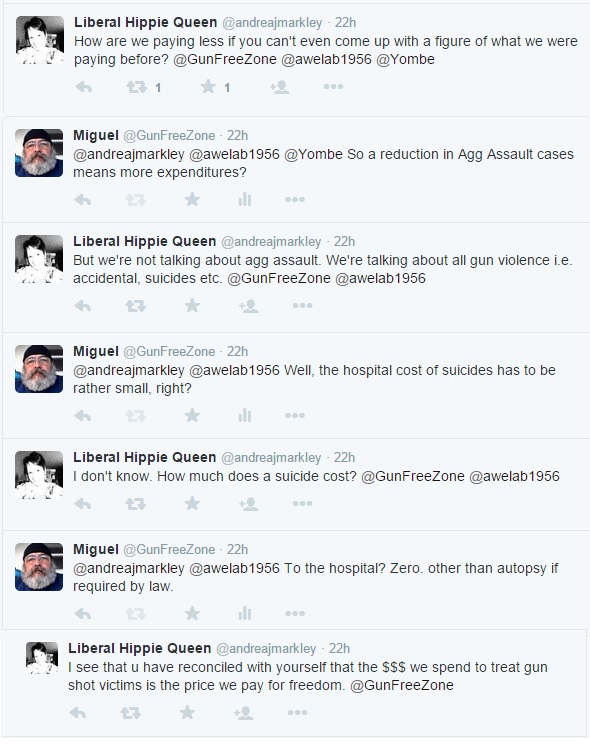 It does not require a PhD or even a GED to figure that suicides and homicides have very little or no cost to a hospital's emergency medicine and a big fat zero for long-term medical care which was brought up by one of the minions floating around the conversation.  But it has been a long-standing tradition for the Gun Grabbers to lump suicides as part of the "Gun Violence" so I figure it was a knee-jerk reaction to add them in the medical cost meme.
SMH.