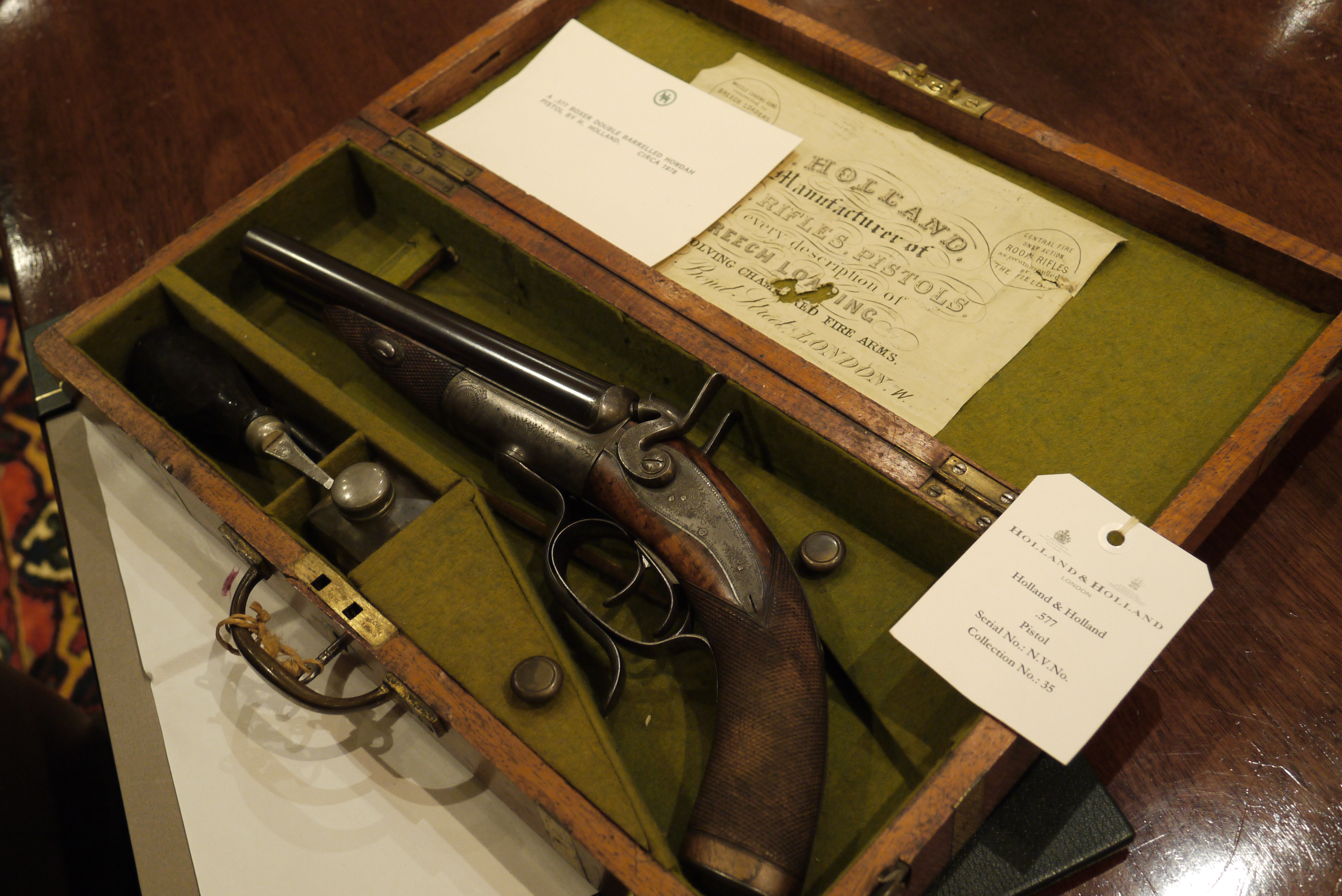 It has been a while for Gun Blog memes, but the latest one is Grail Guns.
Again it came down to handguns and it was a toss-up between the Colt Walker and The Holland & Holland Howdah. There is no rhyme or reason why I like the Howdah or even the Walker, it is just an instinctive connection to the past.
Only good news is that if the gods of lotto ever cast their smile upon me, I can buy replicas of both and pretend I have the real deal.