The following Facebook exchange was brought to my attention: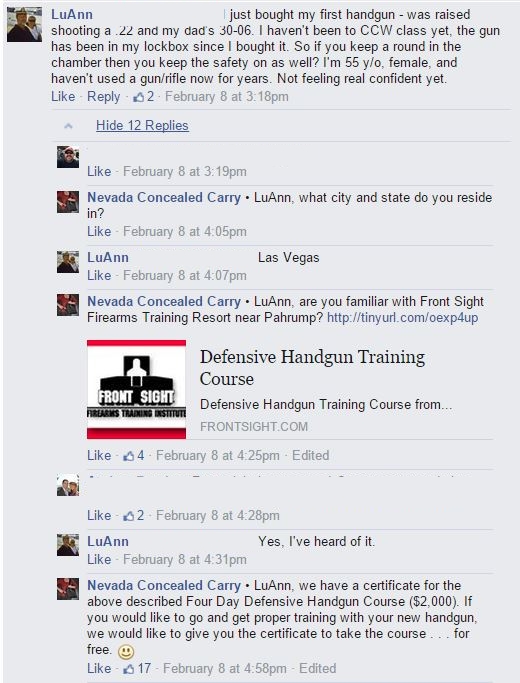 This is awesome and Nevada Concealed Carry should be applauded for it.  I wish that more Instructors would offer free classes for beginners, but there is no way to do so without major contributions.
But we will figure something out.
Hat tip to Dessie M.