The HuffPost has this cute little flashy/interactive thingie graphic to show us the horrors of "Gun Violence" since Sandy Hook. The intensity of the red apparently shows us the wholesale killings by guns across our grand nation.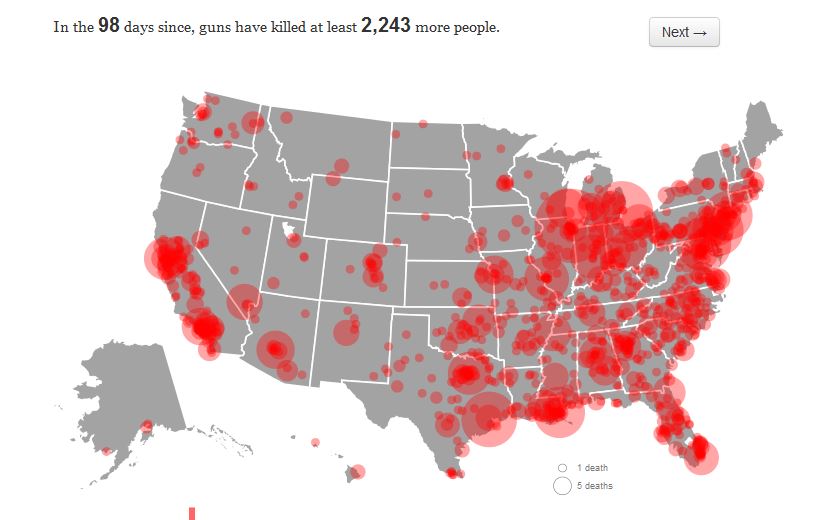 Obviously I noticed the deep long red smear that covers the Miami Dade area & close-by counties. I also noticed that the Chicago area deep red smear was smaller.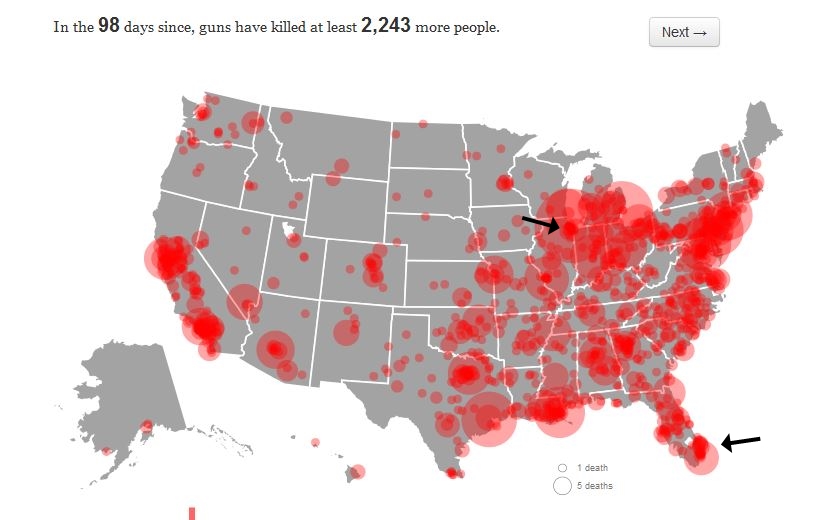 I said to myself: "You must not have heard about the monstrous killings that have happened in the southern capital of the Gunshine State! HuffPost would never lie or manipulate a graphic to make it look bad. Check them numbers!" And I did, I moused over and I got the following informative pop-up for Miami: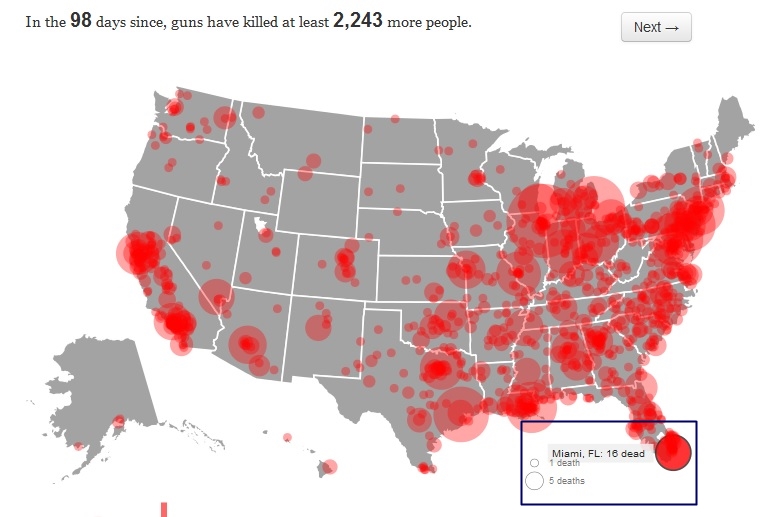 Logic tells us that if Miami's red smear is that big for 16 killings, Chicago's smaller red smear should mean that they had many less killings in the same period, right? So I did the mouse-over thing and .. surprise!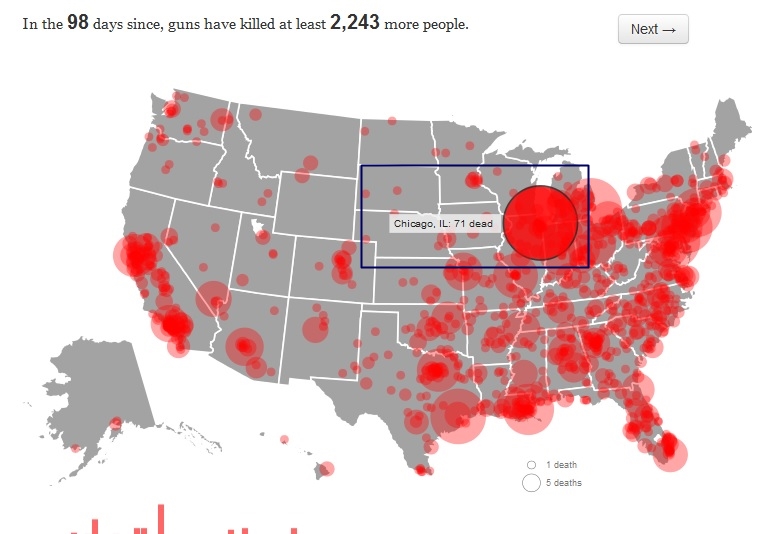 Miami at 16 deaths versus Chicago at 71 deaths. Wait! What's going on? [snicker]
The Opposition knows that the time of appealing via feelings is over and that with calmer heads and statistics, they are getting their collective rear ends kicked. Chicago is an embarrassment and they need to somehow diminish its bad example so they waste no time playing loose with the information. Of course they are having problems trying to hide the bodies that keep piling up and people are so fed up with President Obama's anointed child, mayor Rahm Emanuel that they are calling him The Murder Mayor.
In the meantime Florida, the Gunshine State, the scourge of Gun Control activists keeps lowering its violent crime numbers while more of its citizens enjoy the keeping and bearing of arms.
The longer they lie, the faster they will fall. Unfortunately the stubbornness of gun control politicians is measured in innocent victims of criminals. But same as with our tax money, they are not concerned about the cost since they are not the ones paying the ultimate price.
Hat Tip to the Coalition to Stop Gun Rights Violence for providing me with more ammunition to sink them