On a post of some days ago, I pointed out how the Democrats are trying to rehash Charles Manson plans for the Revolution by inciting a racial war which includes exacerbating Anti-Cop sentiment.
Senator Elizabeth Warren comes along and is nice enough to provide us with a wonderful example via Twitter.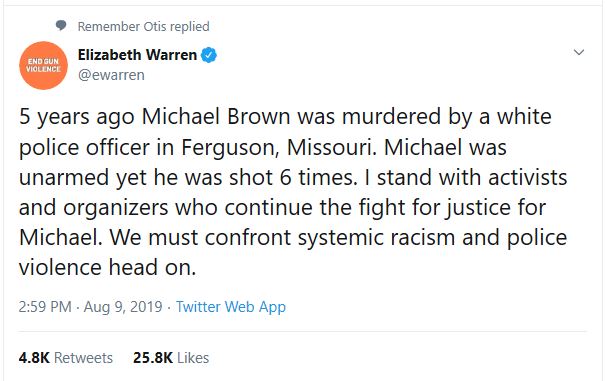 They won't be happy till they have their "blood flowing in the streets" scenario. Then again they do believe theirs won't be in the flow. It could be a mistaken notion.