I want to talk about something serious today.  It is a mental condition that affects possibly tens of thousands of Gun Control Activists and it is spreading across their tiny kingdom. This condition is called Political Mentulomania.
Mentulomania is the defined as "an obsession with the penis." Political Mentulomania is the obsession that certain members of the Gun Control community have with the penis of anybody that they feel is an advocate for the Second Amendment. Initial studies seem to indicate that one in every five Gun Control activists are affected by this problem but the numbers could run much higher.
Here are some sad examples: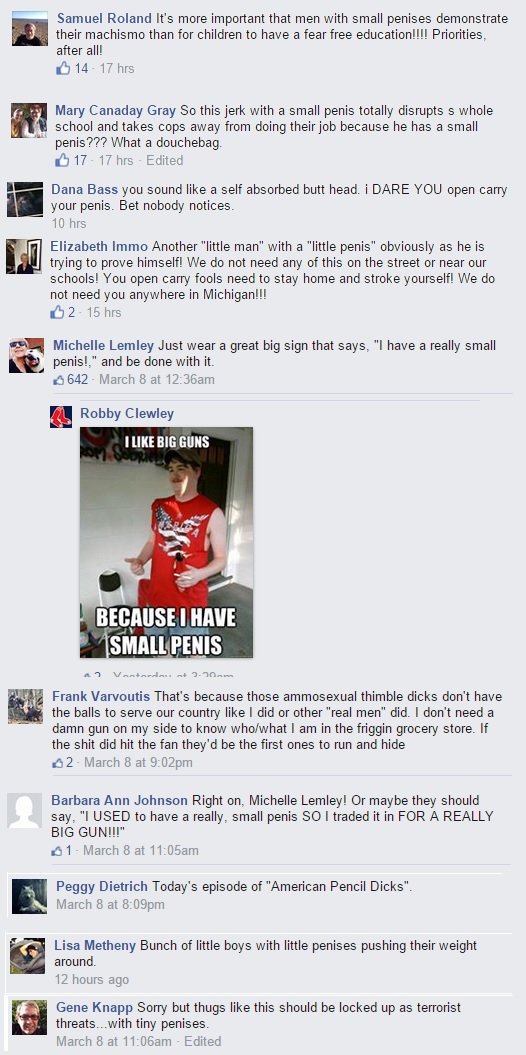 At this time, we do not know what causes members of the Gun Control population to act like Tijuana whores on a Friday night. We need to step up and end this vile mental affliction before they start hanging on to male members like Cheeta going after Tarzan on a vine-less day.
Are you ready to help?