So yesterday afternoon the house phone rings, Caller ID shows "Private" and I have no idea why I decided to answer since I already figure is somebody trying to sell me crap.
Me: (Sounding like Sasquatch growling at a wolf) Hello?
Caller: (Lady with a heavy Caribbean accent) Good afternoon sir, I am calling from Windows Technical Support.
Me: No, you are not.
Caller: Sir yes I am from Windows Technical Support.
Me: No, but go ahead. What are you trying to sell me?
Caller: (Slightly pissed) I am not trying to sell you anything, I am calling to let you know your computer is in trouble.
Me: Bullshit. She is not. Just go ahead and pitch your product.
Caller: (getting louder) Your computer is corrupted and….
Me: Nah, she is fresh. And you should really stop trying to bullshit people.
Caller: (lost it) You know what? Your soul is corrupt! You are bad people!
Me: Well, now that you mention it, the Devil has my soul in lay-away.  Easy monthly payments…
Caller: (click)
Me: Hello?….Hello?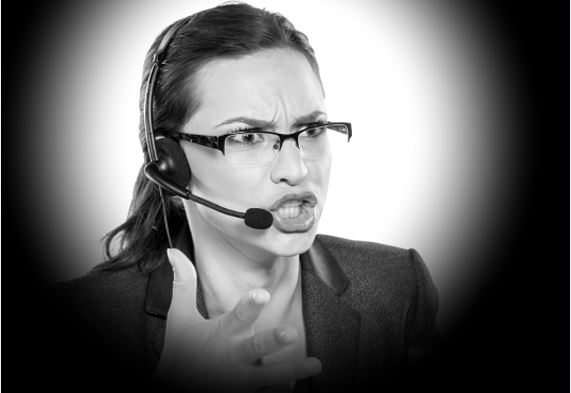 UPDATE: @Groundshy over Twitter had the same lady call him. Apparently she does not handle rejection well as she went ballistic too after hanging up n her and called him back.