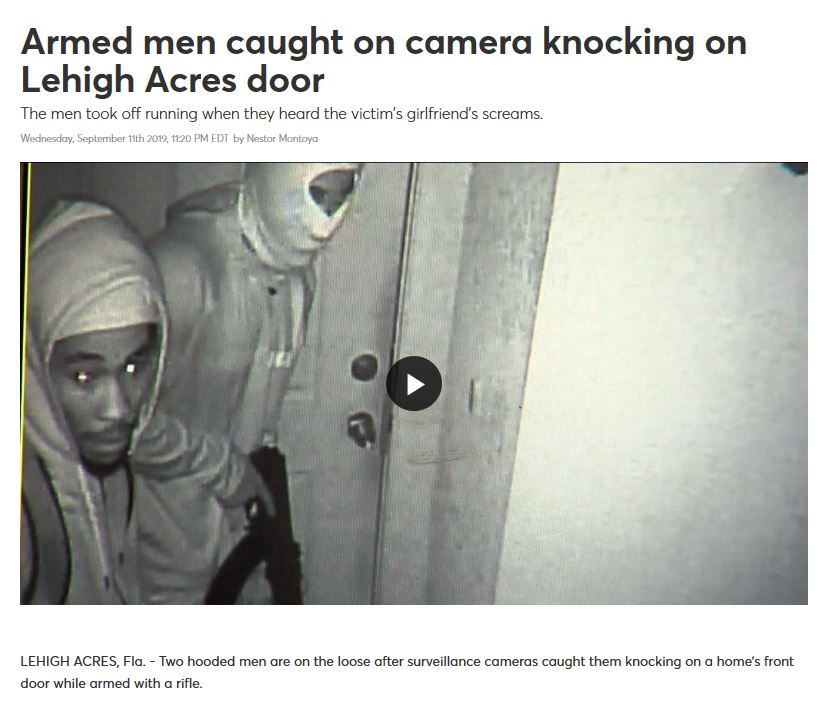 LEHIGH ACRES, Fla. – Two hooded men are on the loose after surveillance cameras caught them knocking on a home's front door while armed with a rifle. The victim said he and his girlfriend were sleeping when they heard a knock on their door around 12:15 a.m.
…
"She woke up and looked through the cameras and saw the gun. She started screaming trying to wake me up," he said.
The men took off running when they heard the screams. As an added measure, the victim's girlfriend even activated her car's alarm to scare them away.
Armed men caught on camera knocking on Lehigh Acres door
This is a very happy ending. No shots were traded, nobody got hurt. Technology helped deter a violent crime.
And being South Florida, having an out opening front door also helps by forcing the bad guys to request access rather than force it.
Hat Tip Jeff Street, Real Gun Radio.