And since I am still getting bits and news from Florida:
.@GovRonDeSantis campaign website is selling some on very on brand, #MAGA-style merchandise.
"Don't Fauci My Florida" koozies in blue and "How the hell an I going to be able to drink a beer with a mask on?" in red.
h/t @Weinsteinlaw pic.twitter.com/7U5SpYZsdr

— Anthony Man (@browardpolitics) July 12, 2021
That is more than trolling, that is a Florida Middle Finger, raised in all its magnificent glory.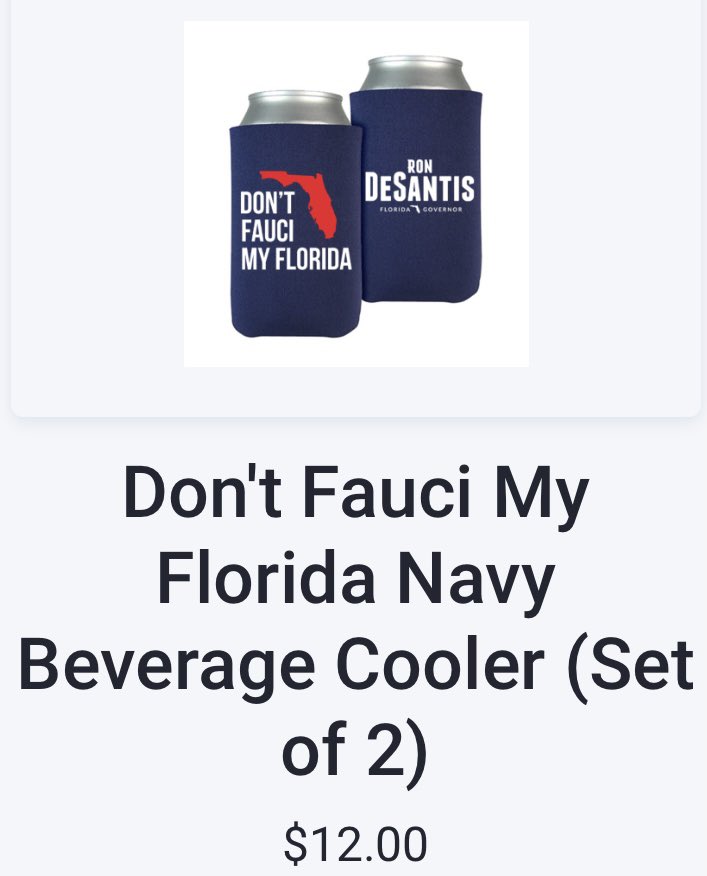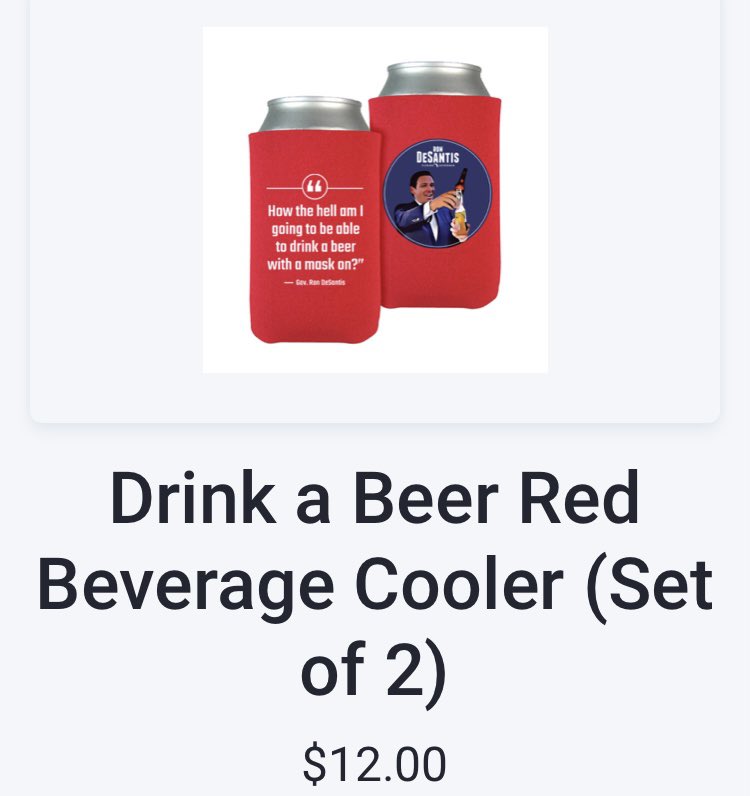 Well done Marketing Department, well done.