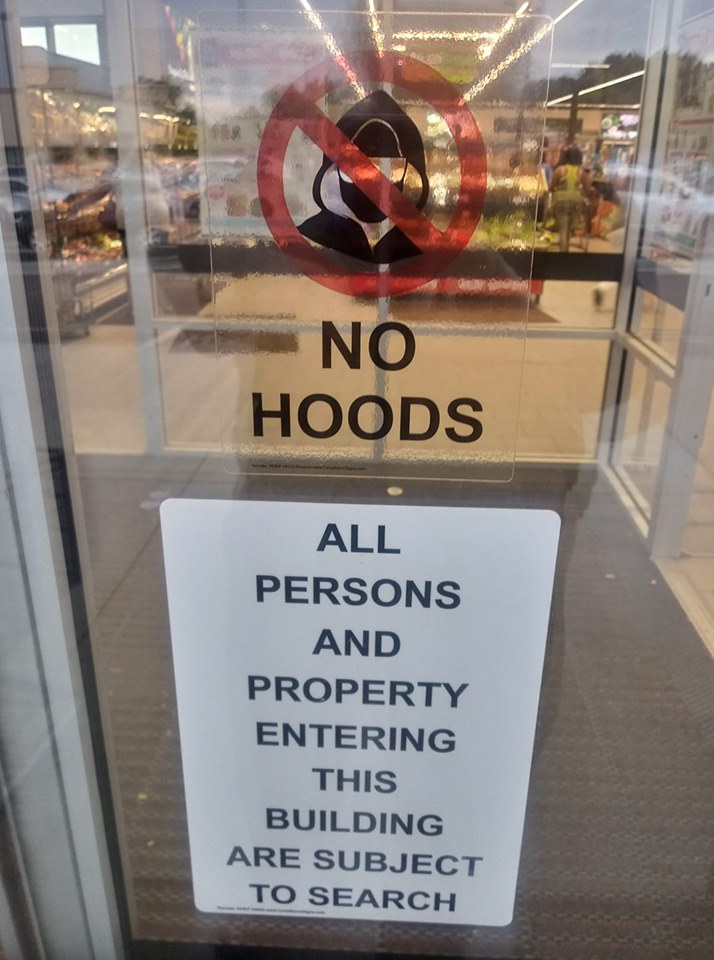 Stole it from a Facebook friend who lives in a city in the Midwest. It is at a Aldi store.
Right after Trayvon Martin ceased all criminal activities, he was immortalized by a younger picture of him wearing a hoodie making him look almost angelical. The picture was used and abused by all who could get their mittens on it for their cause.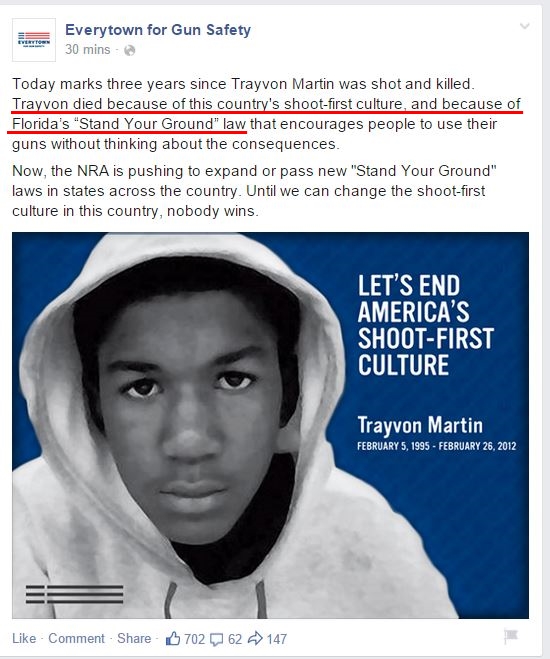 Wearing a hoodie became  (or tried to become) a sign of support for the TV cause also known as Hate The Stand Your Ground Law and any rejection to it wa labeled racist. I know I was called for my post about it by some when I pointed out that it was the way you wear it that makes you suspicious, not the fact itself yu are wearing it.
Unfortunately for the Political Left, the hoodie finally has come to represent the garb of the criminal…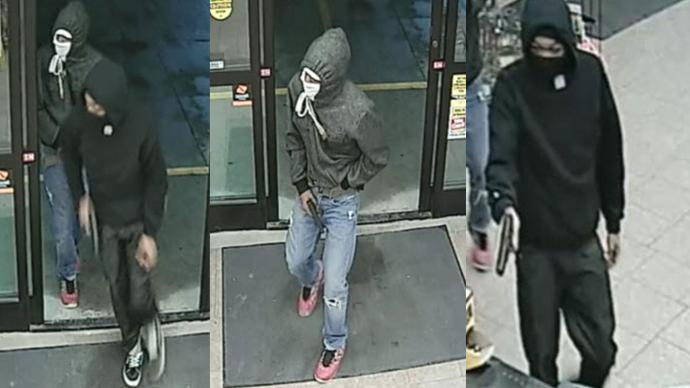 And their violent political offspring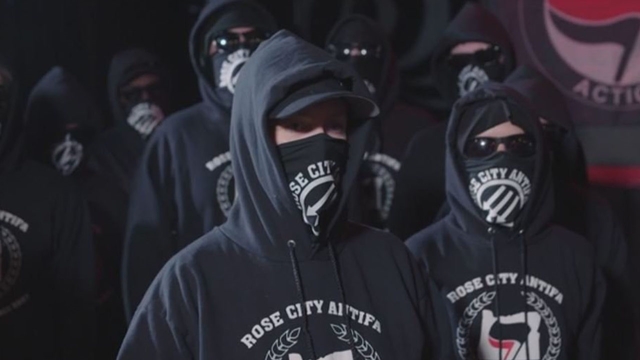 I am sure the store did not come to its decision lightly, but they are forced to mitigate somewhat future lawsuits the next time they are robbed by armed thugs wearing hoodies to cover their faces for the cameras.