You guys know my old troll Rick the Dick who sits silenced in my timeline and only loves to tag me on accidental or negligent gun deaths. From time to time, his minions reply/comment and I get included in it. Most stop once I throw something back and them and majority are pretty much useless as blog material, but this morning we have a rather sick case of Gun Control Derangement by one Paul Calli.
Take a gander: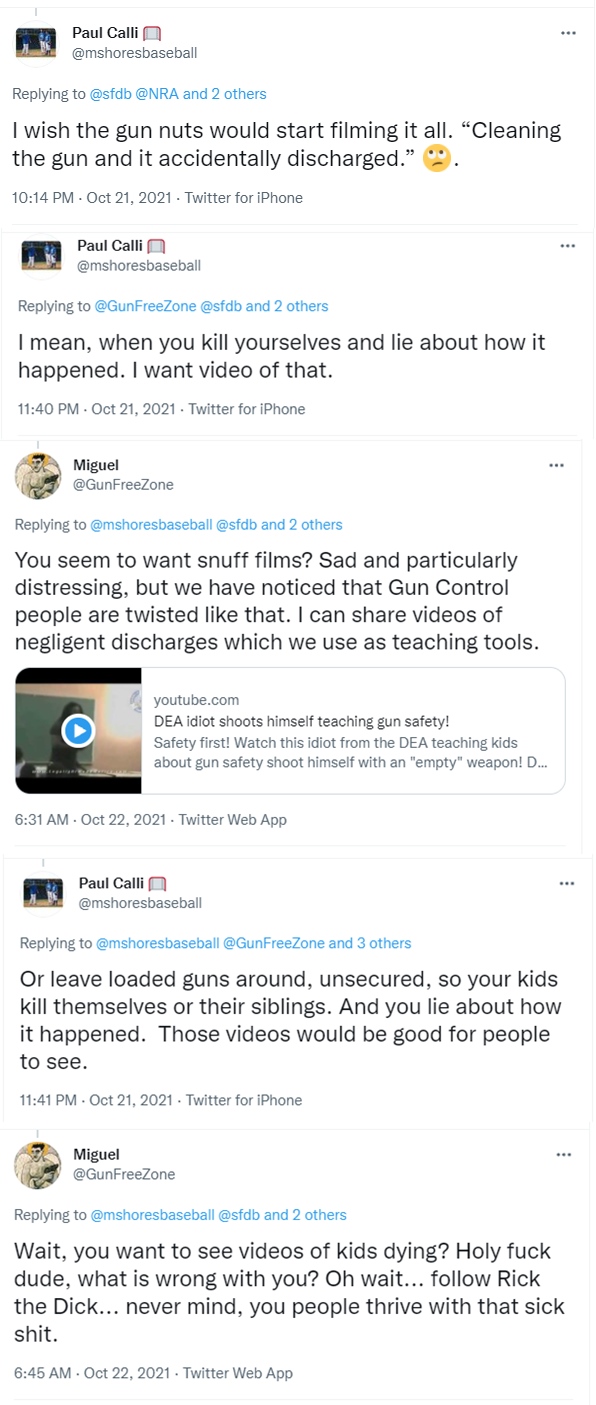 After my first reply, I added several videos with negligent discharges found in YouTube which I left out as not to make the collage too long, but they are up in my Twitter timeline if you wish to check them out. But I was not expecting that Mr. Callis would come out and demand video of little children being killed. I am not surprised he wants them (They love shit like that, sick fucks) but that he openly demanded to see such disgusting images.  It confirms what we know about the sick nature of people in the Gun Control side of the issue and how truly the care little for anybody else's life but their own and their own dark desires.
The obvious closing though here is: If they enjoy watching children die, how much do you think your life is worth to them?
UPDATE: Mr. Paul Calli blocked me. I wonder why.