The boredom and malaise of unemployment have caused me to become self-destructive.
No, I'm not drinking or doing drugs, but I have subjected myself to more episodes of Deputy.
It wasn't terrible, for a little while, but then it veered hard Left.
In the episode from two weeks ago (S1E07 Search and Rescue), the Sheriff's assistant/security detail was injured in a car accident.  At the end of the episode, she comes out as non-binary to the Sheriff's wife, who is also the ER doctor who treated her.
Whatever.  Except, the doctor says "I know that there are more than two sexes."  Yes, sexes.  Not genders, sexes.  Since sexual reproduction evolved 1.2 billion years ago, which lead to a greater increase in the diversity of life on year than in the previous 2.3 billion years of asexual reproduction, there have only been two sexes.  This claim is more than just Woke, it is a denial of evolutionary biology.
I'm not chalking it up to an accident.  Shows like this have a team of writers and editors, then the director, the actor who says the lines, post-production editing.  That dialog had to go through a lot of people who just accepted that as fine.
Nevertheless, I persisted.
Last week's episode (S1E08 Selfless) was insane.  I am writing about it now because of Miguel's post Liberalism Has RUINED California.
Here is the plot in a nutshell:
A murdered homeless Marine Corps veteran and addict is found in a tent in a homeless camp in LA.  The Sheriff's best buddy deputy who was also a Marine Corps veteran and recovering alcoholic takes it personally and wants to solve the murder.
There is no twist or mystery to it.  The murdered homeless veteran was a "good guy" who was the homeless camp's protector.  He was murdered for being a "good guy" by a security guard who worked for a local millionaire developer.  The developer paid the guard to murder the homeless veteran (not knowing he was a veteran) to give the police justification for clearing away the homeless encampment.  The encampment was making it impossible for him to build and was driving away potential customers.
The Sheriff makes it very clear that the developer is the bad guy for building housing that is too expensive, with building amenities like hot yoga studios and juice bars, and that the homeless are just victims.
He literally says "a tent city is just like any other neighborhood."
The Sheriff refuses to clear the camp and insinuates that an elected city official that asked him to clear the camp is corrupt since he's on the board of a development company.
During the Sheriff's dressing down of this city official, he says in reference to a mural of LA's history in the building, "the Spanish sent forty-four people to start this city, none of them looked like you or me."
This is clearly implying that the white elected official wants the homeless tent city cleared because they are minorities and he's a racist.
But more than that, how woke do you have to be to forget that Spaniards are white Europeans?
This is a portrait of Queen Isabella I – the mother of Spain.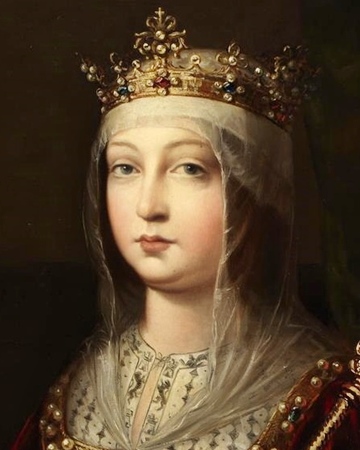 When the forty-four Spaniards arrived to found Los Angeles, that was during the rule of King Charles IV of Spain, who was of the Bourbon line.  As in the same royal lineage as the French monarchy.  This is his portrait.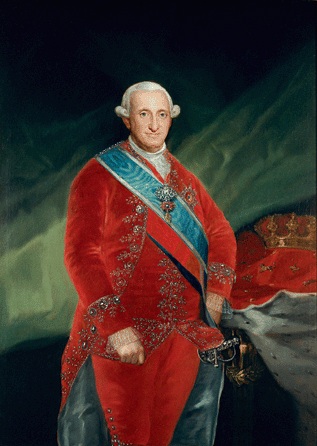 So I'm actually pretty sure that the Conquistadores and Monks who founded LA, were white guys like the Sheriff and the elected official.
It's an insane bit of reasoning by Hollywood writers, that because they are used to hearing Spanish spoken by their brown Mexican maids, the reverse is true that everyone who speaks Spanish is a brown minority.
But I digress…
So in this last episode, we have been told that drug-addicted homeless vagrants in disease and filth soaked tent cities are our neighbors who are the victims of rich white developers, and people need to get used to the homeless living next door to their condos and shitting on the streets outside their hot yoga studios.  To think that is wrong makes you racist.
Of course, the writers and actors for this show don't have to deal with this because the homeless live in Downtown LA where they don't live.  The homeless are kept out of Malibu and Beverly Hills, so they don't have to see them.
The closest they get is a bunch of paid extras to act homeless on a city street after the police cleared out the real homeless and a bunch of low-level studio workers power washed the sidewalk.
It's not like the homeless are a problem for them.
Lastly, I'm bracing myself for future wokeness of an unbearable degree.
The Sheriff says to his non-binary assistant that he checked her file and called her former boss to find out why a former Pentagon Intelligence Analyst was in LA driving the Sheriff around.  The assistant was booted out of the Pentagon for some reason as yet to be explained, but the Sheriff wants to give the assistant a second chance.
Knowing how this show is, I'm expecting there to be a reveal where the assistant did something the Left would consider noble but Middle America would consider treasonous, stopping a drone strike on a terrorist cell or some shit like that.
Maybe I should take up heavy day drinking.  It would be better for my brain than this shit.