So last Friday, I made a quick post about Charter Arms getting its shipment of guns for the NRAAM lost by the shipper. As with all my posts, it gets automatically sent to Facebook and Twitter.

About 10 minutes ago, this happens: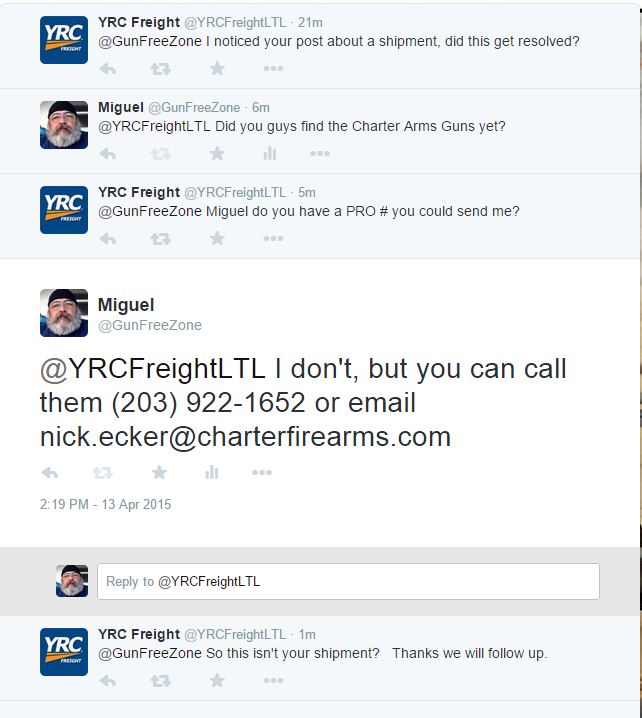 I checked my timeline to see if I mentioned Yellow Freight (YRC) by name and I did not. Somebody had to click on the link, go to the post and read it before contacting me. And why contact me?
Oy!