If you search in Walmart for Gun Safes (walmart.com) you are going to get pages and pages of different small and big cabinets and safes. One thing I saw is that the great majority of the items, including the rifle cabinets, come with free shipping.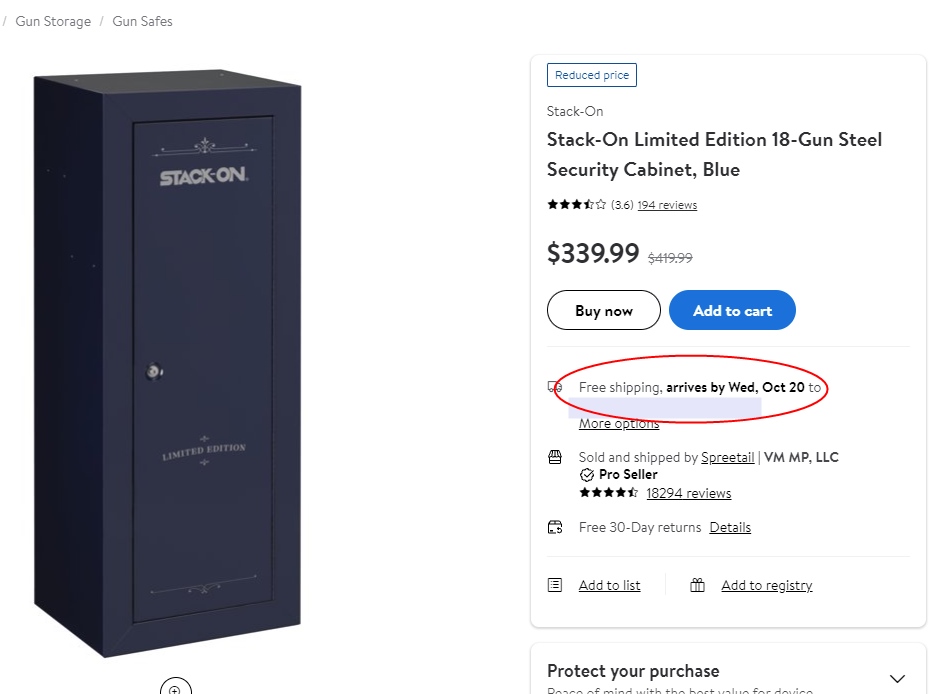 The gun safes do have a shipping charge of $49.97 which is not bad at all, but I figure they drop it in front of your house and the rest of the moving is up to you.
There you go. No more excuses (other than being broke) not to have something to lock your guns.