By the sudden squeamishness of the media to even mention if it was a human being or an UFO.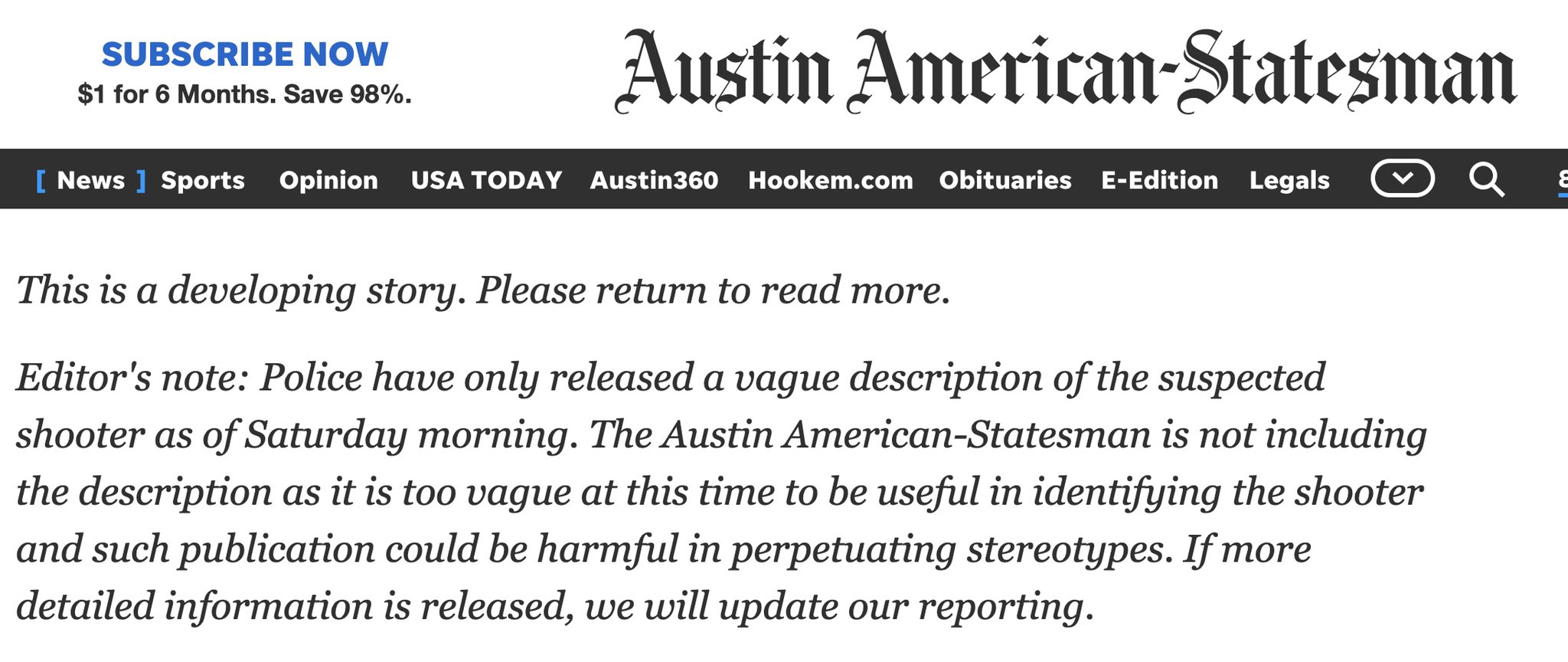 The initial description given by police was a black male, slight built and wearing dreads. But Lord forbid reporting that!
The police arrested somebody some nine hours ago, but no name or mugshot has been published as of yet which contrast with the usual speeds of information release if the suspect has a light melanin content.