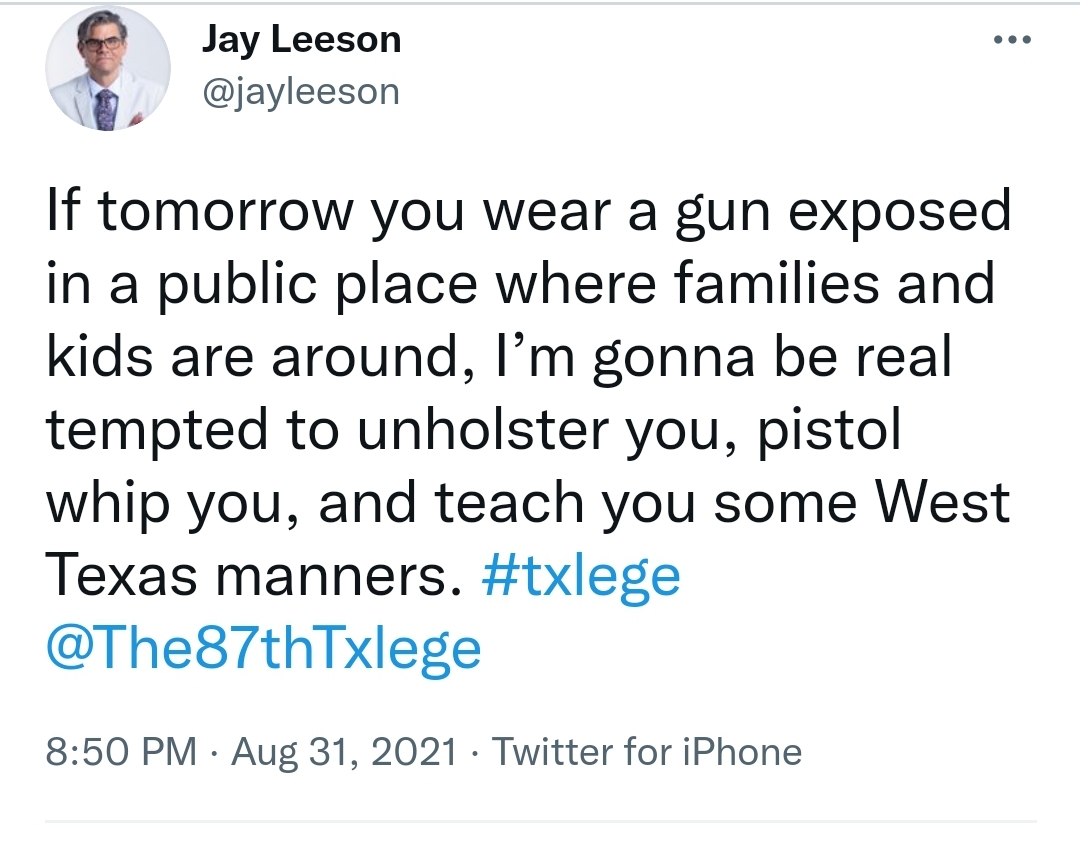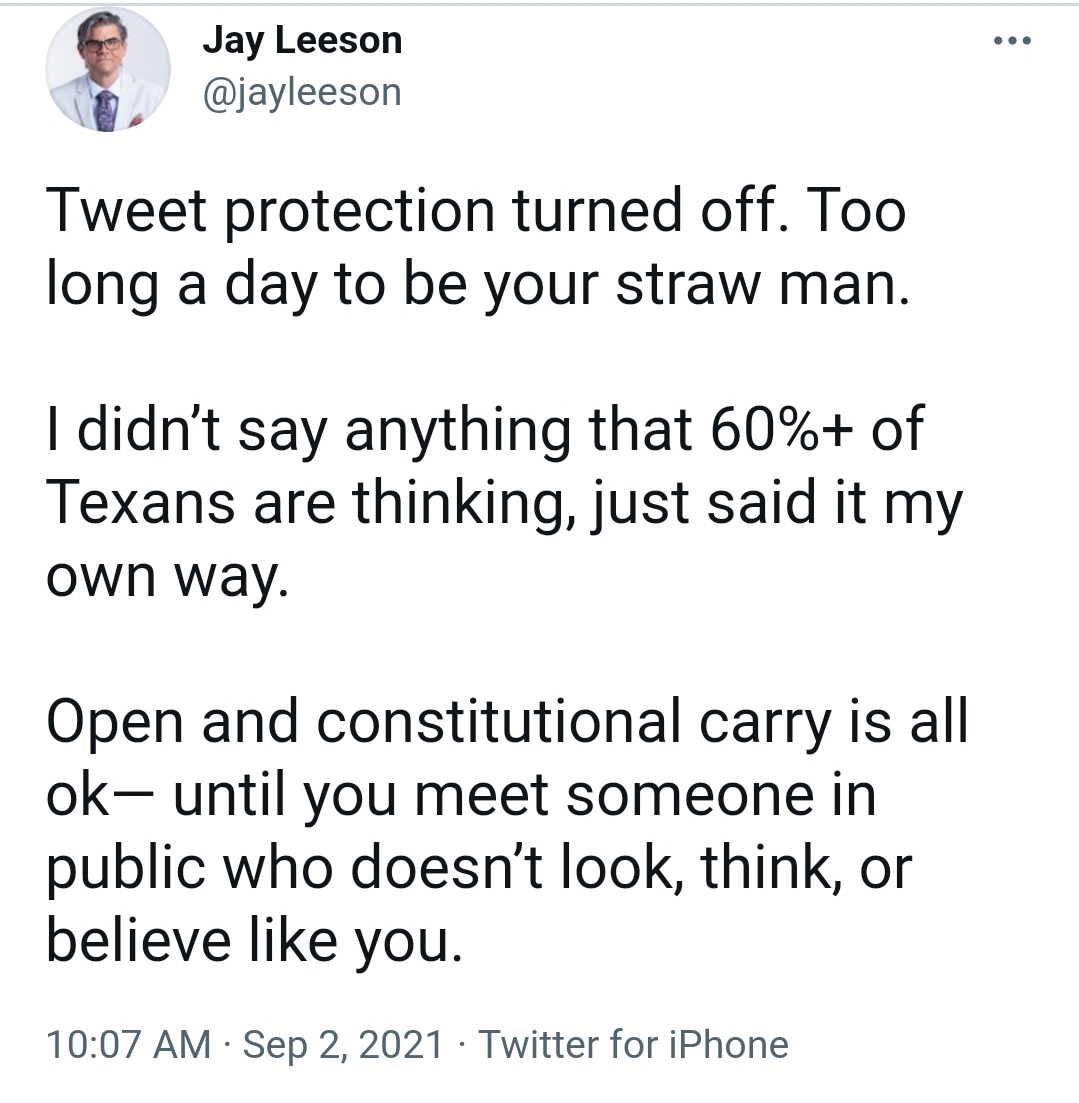 It's been two days since Texas went constitutional open carry and I've heard of no mass shootings, blood in the streets, or guys being disarmed and pistol whipped.
If there were any you'd know because the media would be in a frenzy over it to have something to look at instead of the Biden failure in Afghanistan.
I guarantee if 60% of Texans agree with him, it's only a sampling of the people who just moved to Texas from California.
I guarantee most Texans don't care.
North Carolina has permit-less open carry.
I go into the Walmart in my small town and see people open carrying and nobody cares.
This guy cares so much about what you do while walking around not bothering him that he has to post his violent fantasies about it online.
Says more about him than us.