You may remember I posted about needing an inexpensive paramedic bag about a month ago (still deciding on that) and Reader Chris was kind enough to gift me a Condor Rip-Away EMT Pouch as add-on to the system.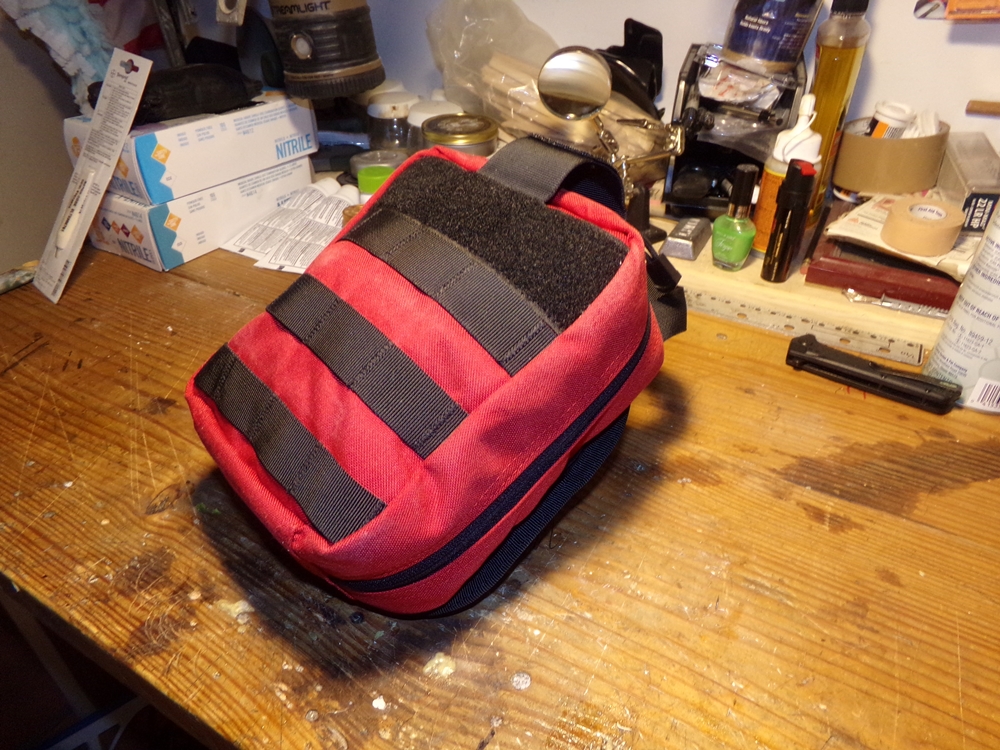 I am probably the last guy in the Gun Community that has not used Molle in some fashion, even as a pen holder, so I will leave the expertise on what could be done to others. The overall dimensions: 7″H x 5″W x 2.5″D according to their website and it comes in the usual tactical colors. I picked red to go old school First Aid color that is still embedded in my brain.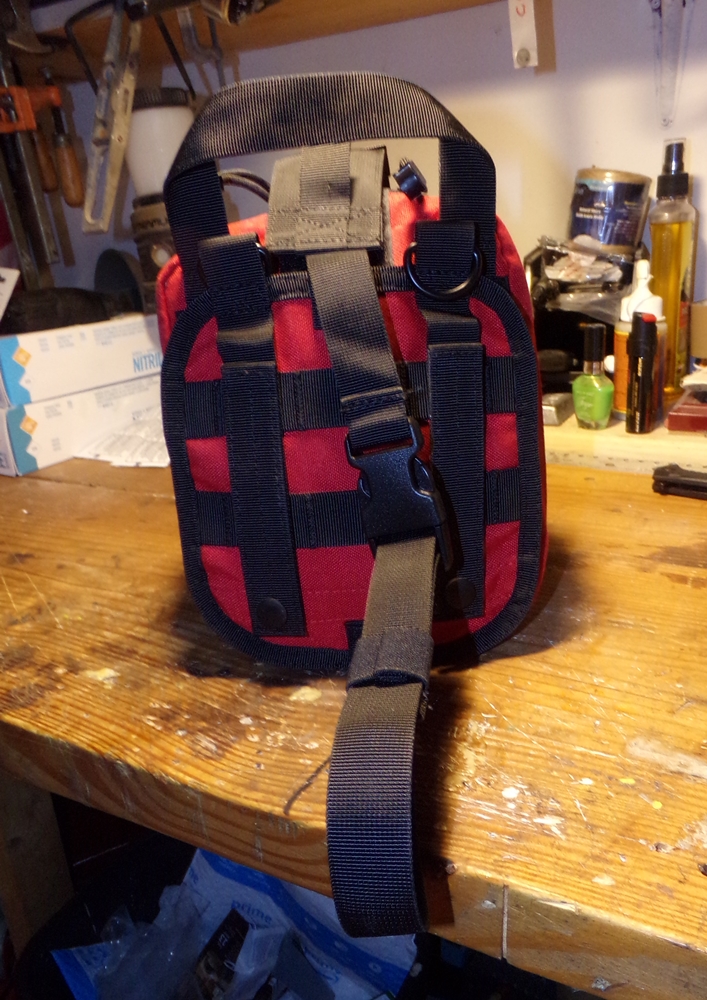 It comes with a long strap which can be used as shoulder strap or to be around a bigger bag sans Molle or like to a seat of a vehicle or even a fixed aid station and here is the cute part: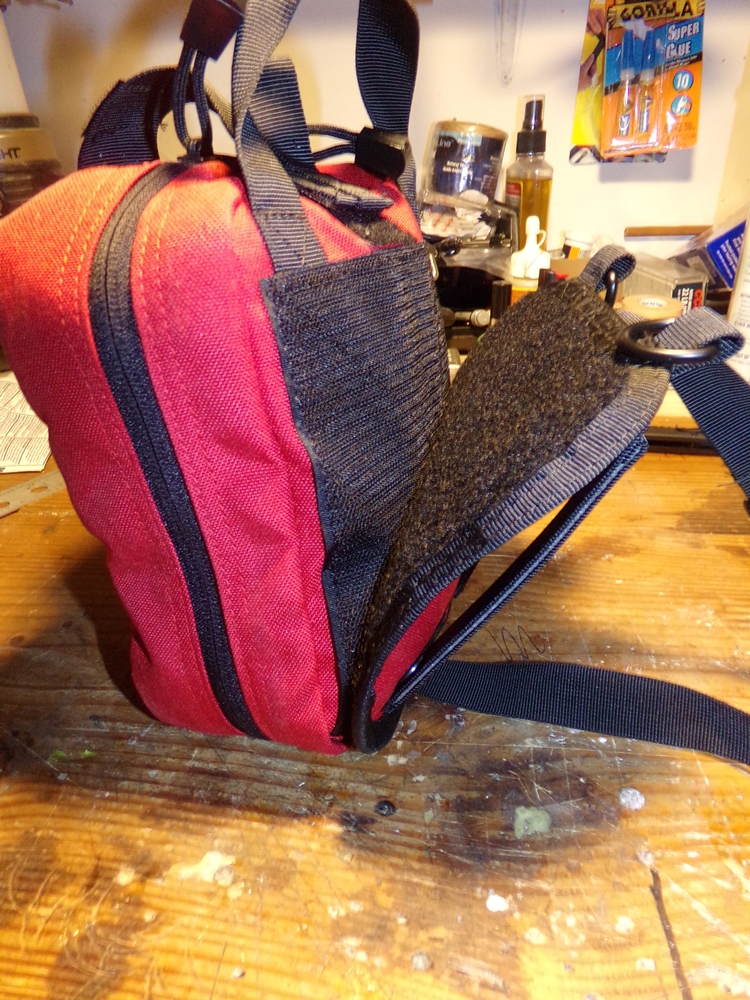 You can brag the top handle in an emergency and it separate from whatever is attached to it. IMHO that is a neat detail.
I tested the inside by using the items of my Oh S**! kit and of course I had more than enough space for all.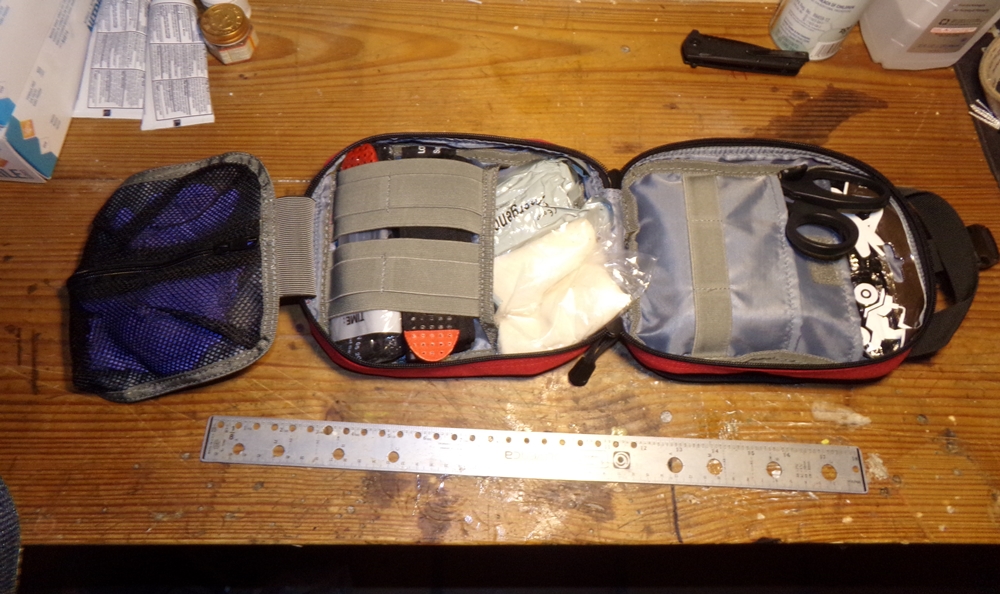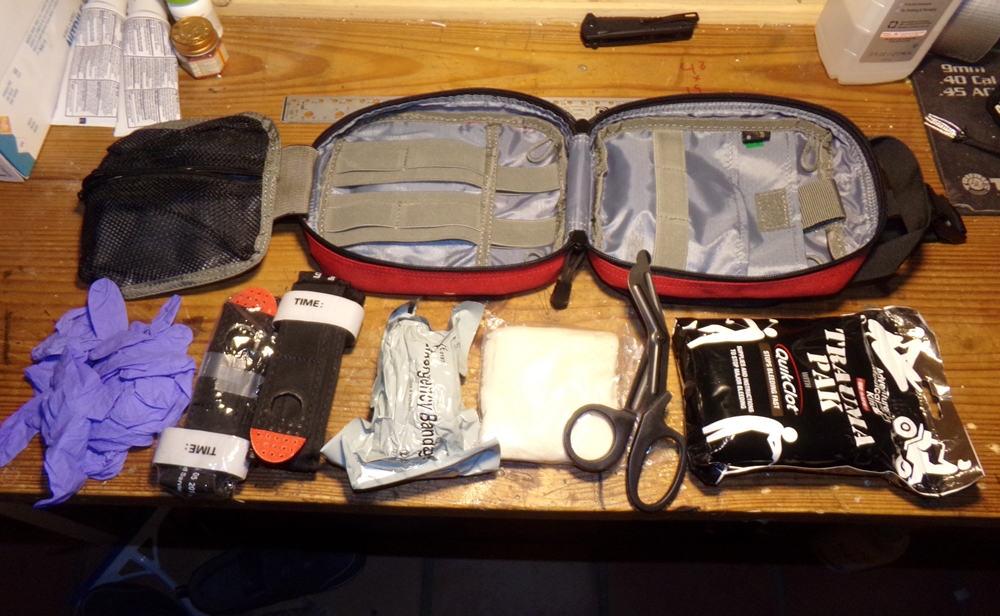 In fact, I added gloves in the convenient mesh section, some square gauze and a triangular bandage to the kit.
As for the construction, I am going to say it is shooting competition Range Bag tough. The item I have consistently destroyed through the years in IDPA has been range bags as the usual offerings are made of thin ballistic nylon and crappy zippers. This pouch looks like the miniature version of CED XL-Professional Range Bag which is the gold standard of soft range bags. The material feels tough, the zippers well sewn and overall it looks well finished. Obviously only time will tell, but I don't think I am wrong on this one.
I stole this picture from their website so those who are more advanced in training understand better what can go inside. I will only use what I have been trained to use and I get to keep it light in the process.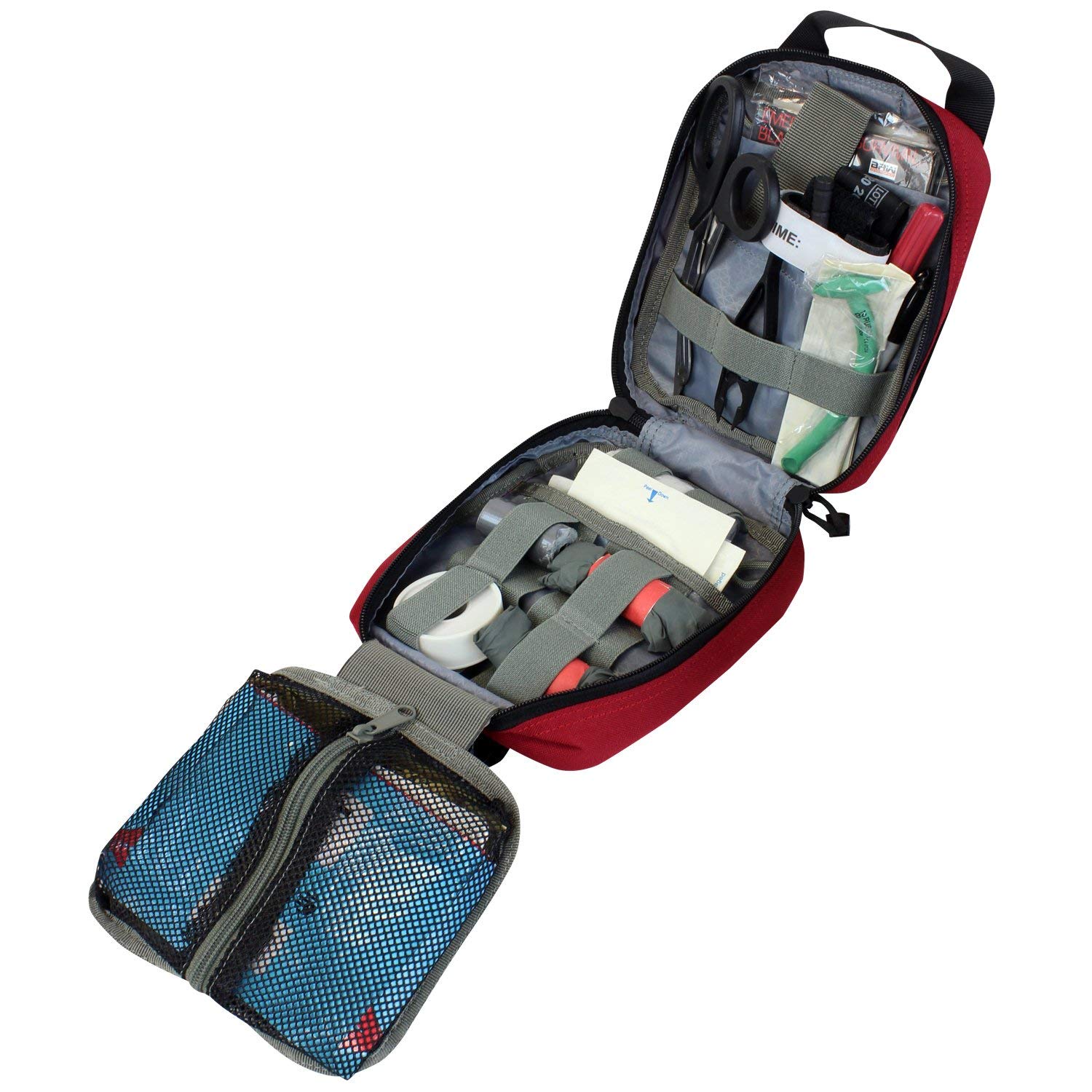 My pouch will stay with the future bigger bag at home or the whole thing in the car if we are doing a long trip.
And thank you again Chris for the gift.