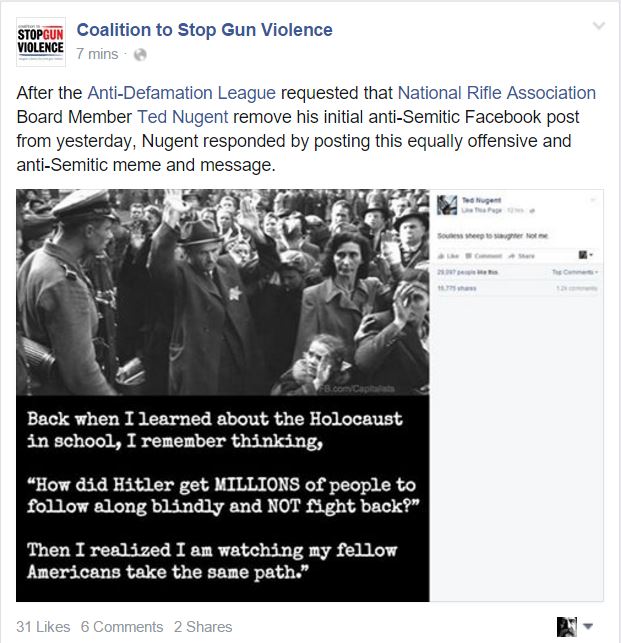 I am so happy to see that the Cult Coalition to Stop Gun Rights Violence is now on the side of keeping people away from concentration camps and/or extermination. In the past, they had no problems on mass detentions as long as a judge signed up on it or your eyes were not round or the tone of your skin was on the reddish side.
We welcome Laddites in general and their new-found respect for the Constitution.
/end sarcasm.
PS: Yes, Ted can spout all the Anti-Semitic shit he wants, just not as NRA Board Member or even as NRA Member, period.  And if he can't figure out memes, he should not use them.
PS: I should have added the original Ted Nugent Facebook post.